Bretagne klinkt niet meteen als een vakantiebestemming om op je bucket list te zetten. Want is het daar niet altijd slecht weer? En wat valt daar nu eigenlijk te zien? We reizen in tien dagen langs de woeste Franse kust om dat te ontdekken. Het wordt een roadtrip langs middeleeuwse stadjes, megalieten, oesters, vakwerkhuisjes, pannenkoeken en stoere stranden.
Le Mont-Saint-Michel
De Mont-Saint-Michel ligt zowat op de grens tussen Normandië en Bretagne. Het is het startpunt van onze trip. En wat voor eentje! De Mont-Saint-Michel wordt met recht en rede het wonder van Normandië genoemd. De nooit veroverde abdij pronkt boven op de berg boven de ministad uit en is zeker een bezoek waard. We schreven over de Mont-Saint-Michel zelfs een aparte blogpost.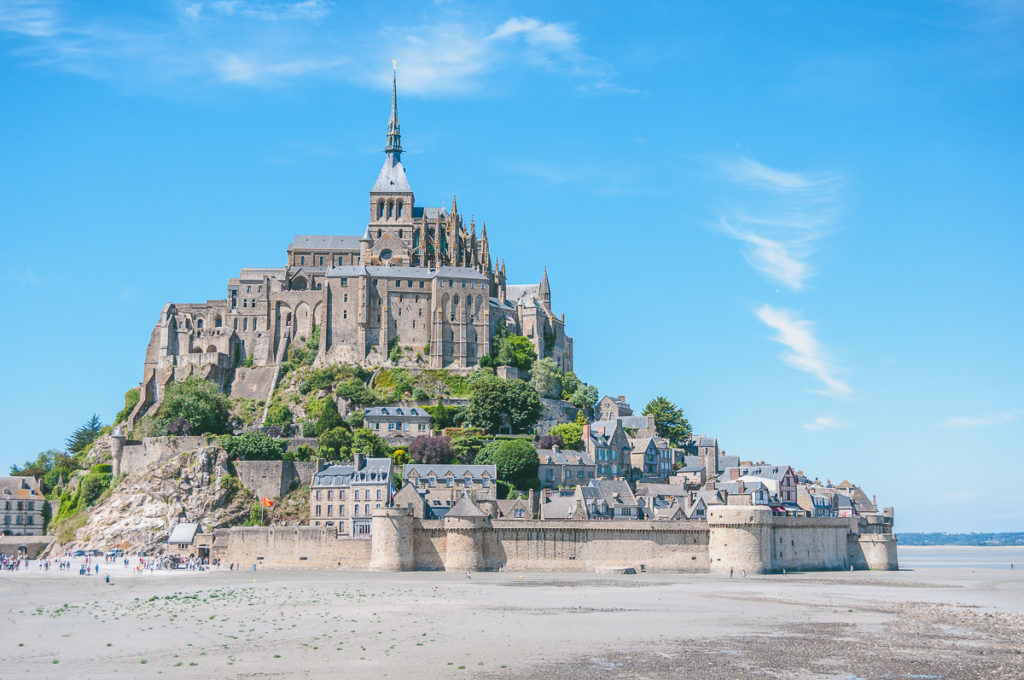 Dinan
Dinan is voor ons één van de verrassingen van de reis. Het zijn namelijk net het Fêtes des remparts, een groot middeleeuws feest dat elke twee jaar plaatsvindt. De stad wordt omgetoverd in een magische plek met middeleeuwse markten en spektakelshows. De buurtbewoners gaan niet zozeer verkleed maar 'costumé' hier naartoe. Om maar te zeggen dat ze dit feest erg serieus nemen. De muziek, steltenlopers en ridders die zich een weg banen naar een belangrijk gevecht zorgen ervoor dat de ommuurde stad met zijn grote torens, kasseien en vakwerkhuisjes helemaal tot leven komt.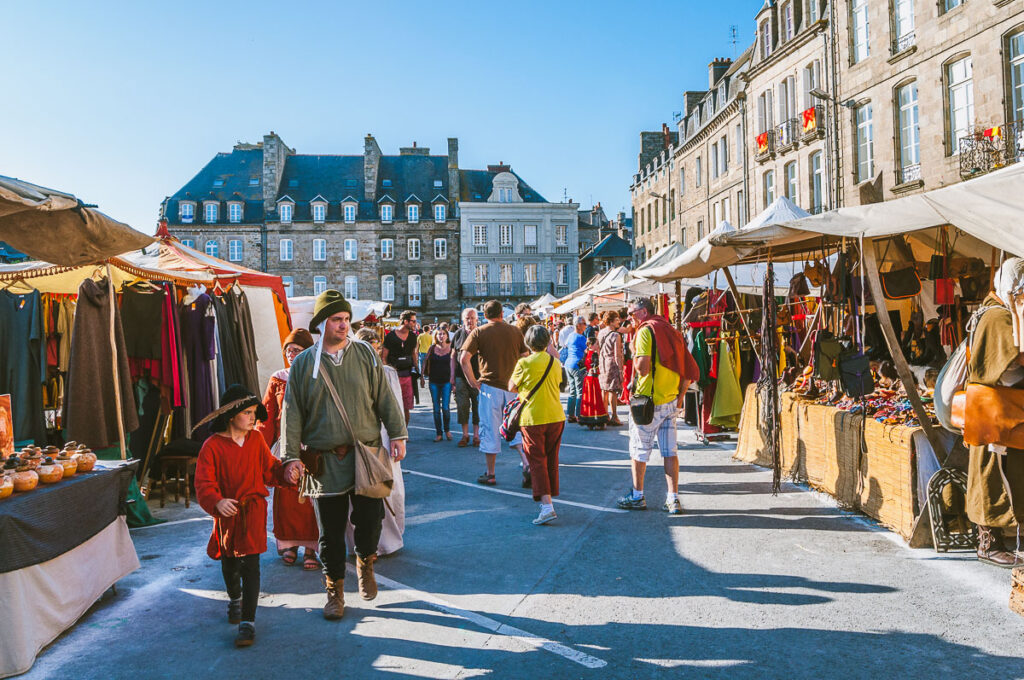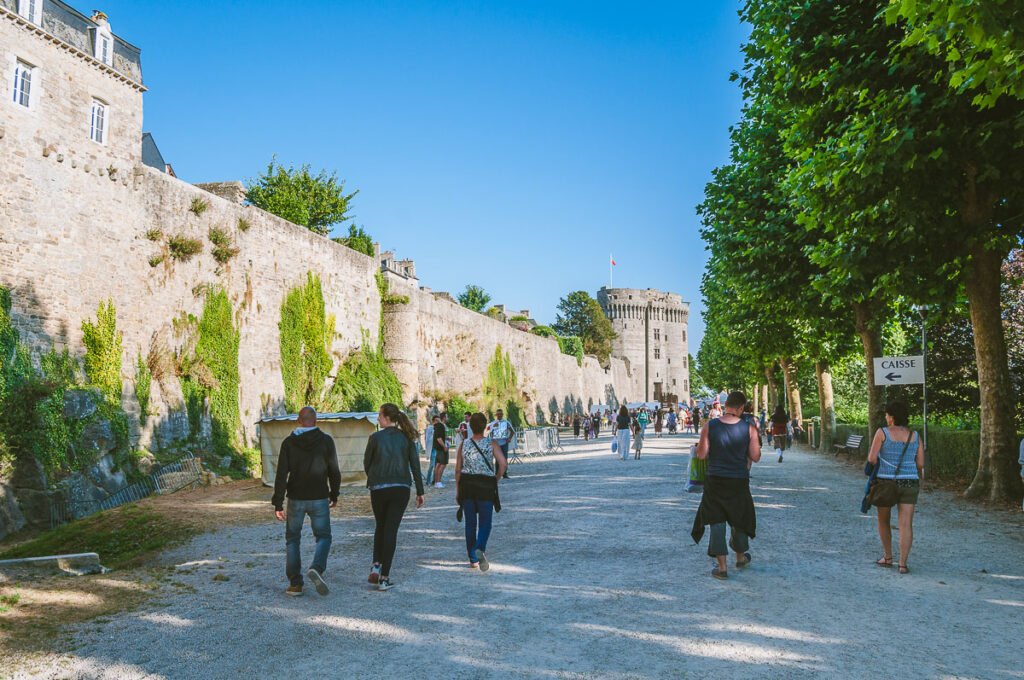 We logeren op een boogscheut van de stad in Vincomté-sur-Rance, in een charmante B&B waar rust en ontspanning centraal staan. Een plek waar je na een dag rondlopen in de stad ook nog een frisse duik in het zwembad kan nemen.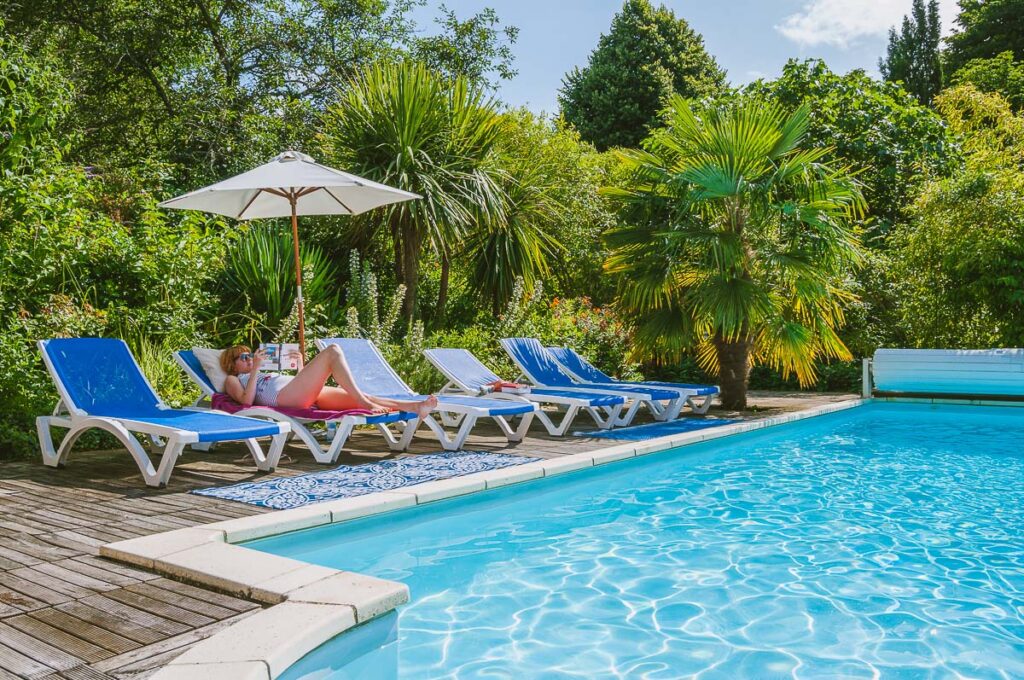 Saint-Malo
We maken een daguitstap naar Saint-Malo, een razend populaire stad waar parking vinden geen evidentie is. Vroeger was Saint-Malo een piratenhol, een stad die leefde van het plunderen van vastgelopen en voorbijvarende schepen. Vandaag merk je hier nog maar weinig van en tref je vooral een stad aan met hoge gebouwen en gouden stranden waar de beau-monde bij eb geniet van een uurtje zonnekloppen. Het is een mooie stad maar toch missen we het rauwe randje dat de stad ooit had.
Stop wel even aan één van de bakkers die Kouign Amann verkopen, een Bretoens gebakje dat al eens omschreven werd als het vettigste pateeke van Europa. Het gebakje bestaat voornamelijk uit boter en suiker en plakt gegarandeerd uw darmen aan mekaar. Maar het ziet er zo mooi uit dat het moeilijk is om het te laten liggen.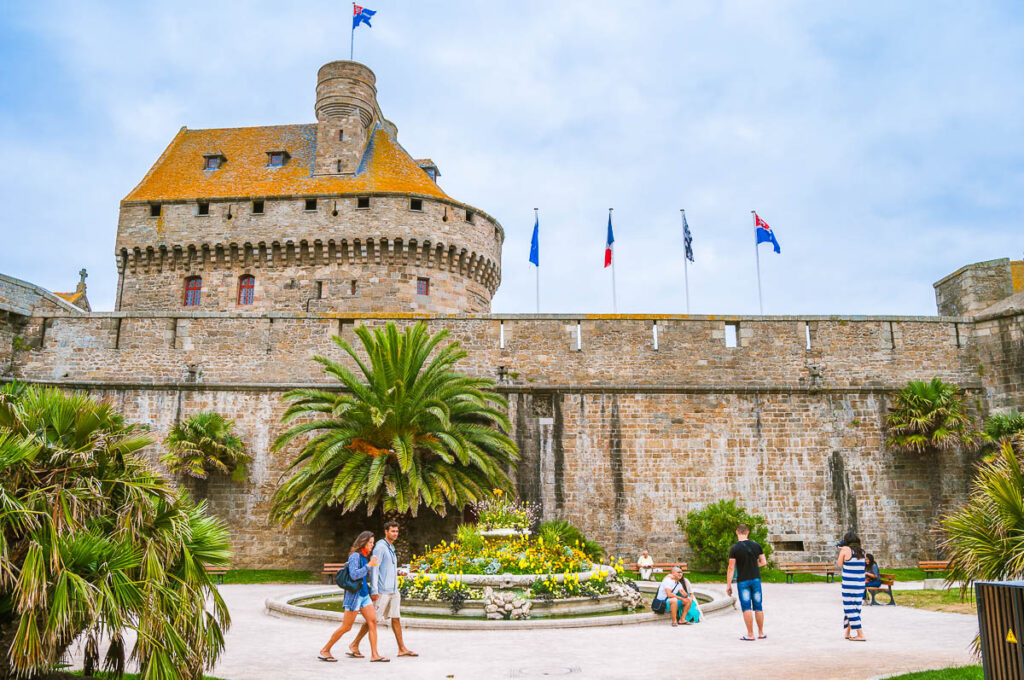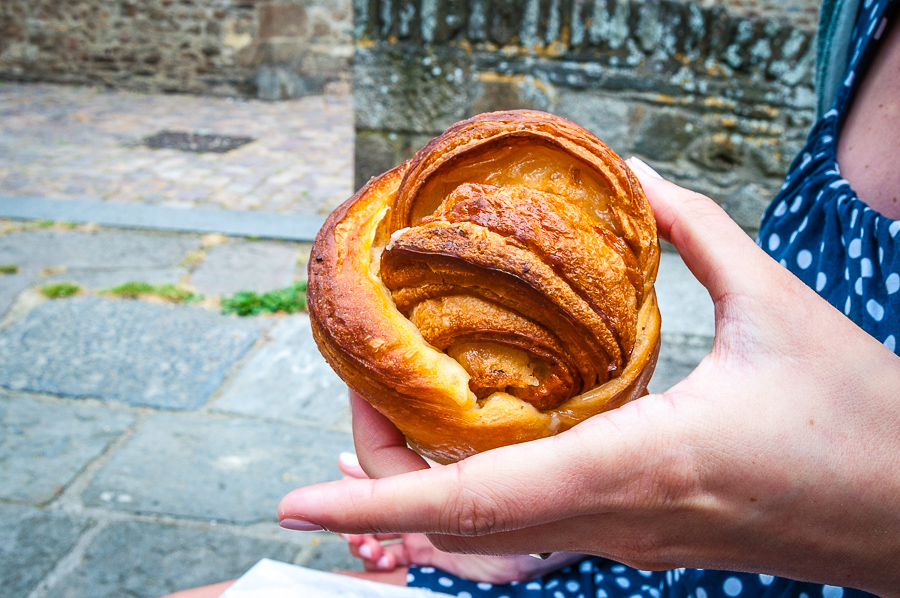 Dinard
Dinard was een plek voor grootste plunderaars uit Saint-Malo. De stad bloeide uit tot een mondaine badplaats met een eigen casino. Dinard werd met zijn eigen filmfestival zelfs tot het Cannes van het noorden gedoopt. Er wordt ook verteld dat Alfred Hitchcock hier ooit inspiratie kwam opdoen voor zijn film Psycho. En toegeven, de enge villa's die boven de hoge rotsen uitsteken lijken er wel verdacht veel op. Het is ook een aanrader om over de Promenade Claire de Lune te lopen tot aan Plage d'Ecluse. Kom je er met droge voeten vanaf, dan kan je jezelf nog trakteren op een bollée de cidre aan één van de terrasjes bij het strand. Toch nat? Dan kan je de rest ook maar nat maken en gaan zwemmen.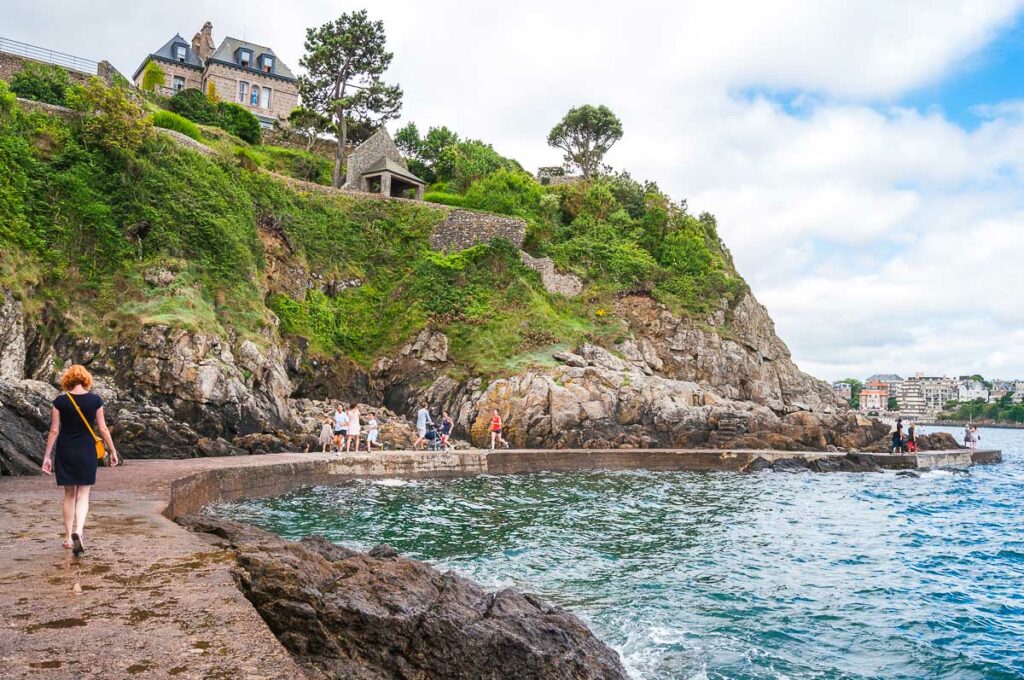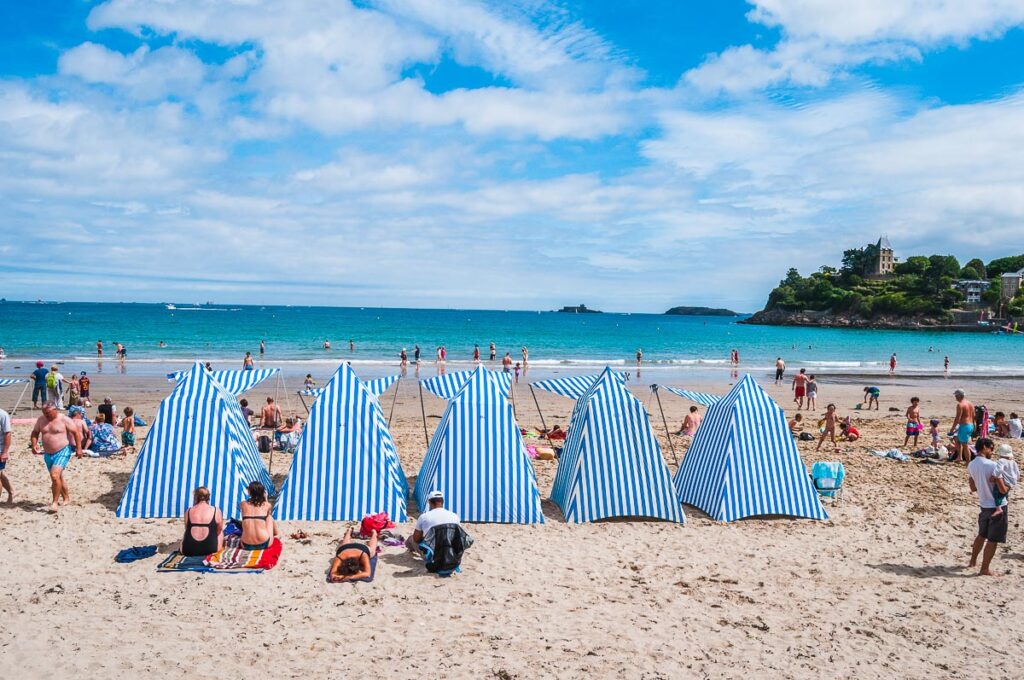 Cancale
Cancale is een klein dorpje waar je naartoe moet voor één ding: de huîtres creuse oftewel oesters. Op het marktplein van Cancale, de Marché aux huîtres, vind je verschillende kraampjes waar je het aantal en de hoeveelheid kan kiezen. Je koopt ze hier vers van de vissers voor weinig geld. Eens gekocht, zoek je een plek op de stadsmuur. Je kan nu oesters slurpen met uitzicht op de oesterbanken. Oester op? Dan gooi je de schelp over je schouder naar beneden op het strand.
Nog plaats in je buik? Schuif dan aan tafel bij Breizh Café voor een Bretoense galet. Je kan hier de typisch hartige pannenkoeken eten met de meest culinaire toppings zoals artisjokken of langoustines.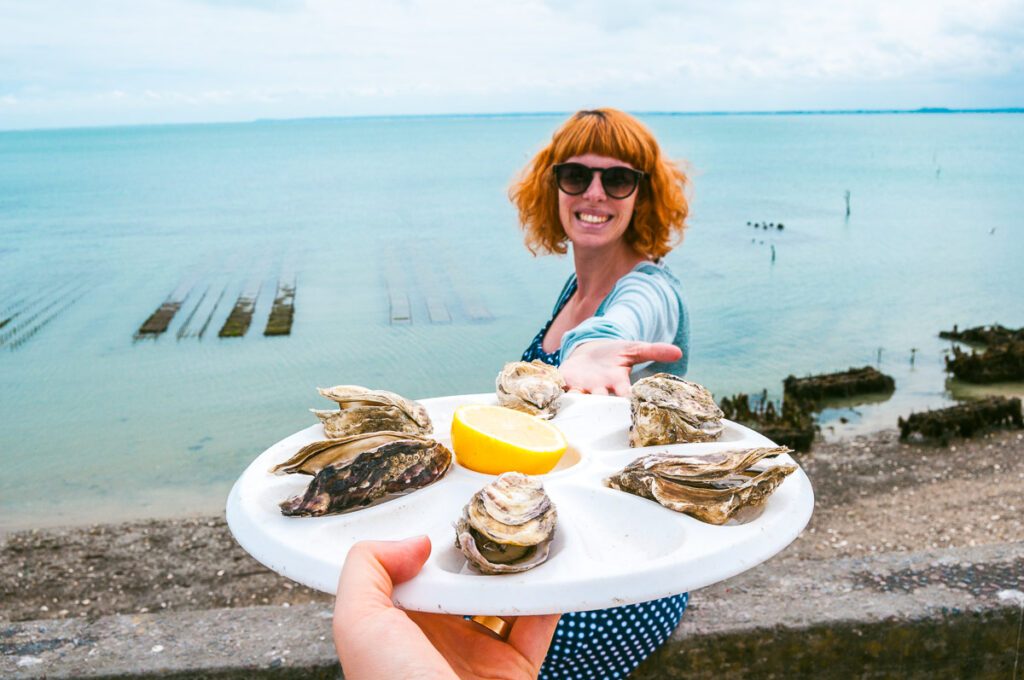 Na al dat eten gaan we net buiten de stad even uitwaaien aan Pointe du Grouin. We lopen hier een klein stuk over de GR34 sentier des douaniers, een oud douanierspad dat langs de gehele grillige kustlijn van Bretagne loopt. De douaniers bemanden vroeger dit pad tegen smokkelaars. Vandaag is een populair GR pad voor wandelaars. Vanaf de Pointe du Grouin heb je ook een prachtig uitzicht op het Île des Landes, een eiland waar enkel vogels welkom zijn.
Onderweg
Tussen Cancale en Paimpol stoppen we nog even aan Sables‑d'or‑les‑pins, een populair strand tijdens de roaring twenties. Maar na de economische crisis werd deze plek een soort ghost town waardoor je hier soms het strand helemaal voor jezelf hebt. Onze tweede stop ligt in Saint-Briac-sur-Mer waar er die dag net een rommelmarkt is. We slenteren even over de markt, eten iets en besluiten dat er hier verder weinig te beleven valt. Op naar Paimpol dan maar.
Paimpol
Aangekomen in Paimpol checken we in bij hotel Marne, wat allesbehalve een hoogvlieger is. Gelukkig is het stadje Paimpol, dat vroeger een oud vissersdorpje was, wel gezellig. We slenteren langs kleine straatjes met kasseien en stenen huizen die fleurig werden gemaakt met blauwe luifels en felroze bloemen. Wanneer we bij de haven komen lopen we langs de kleine bootjes en kiezen er in gedachten ééntje uit om meer naar huis te varen (we wish). We zetten ons uiteindelijk neer op het terras van poissonier Le Neptune voor een portie mosselen met frietjes. De mosseltjes zijn kleiner dan wat we in België gewoon zijn maar zitten boordevol smaak. Délicieux!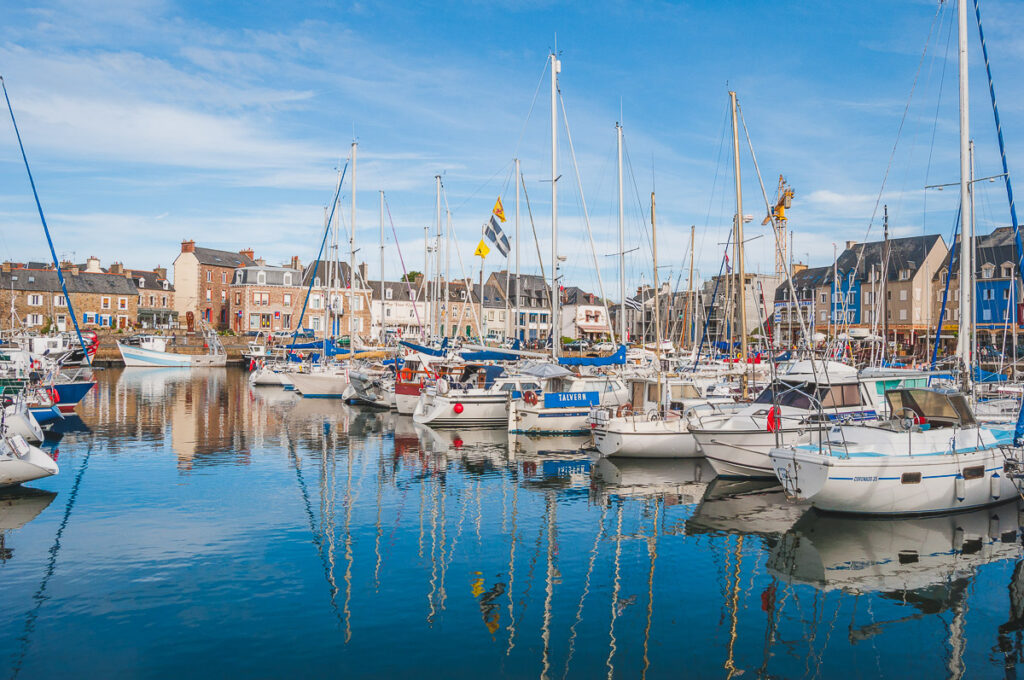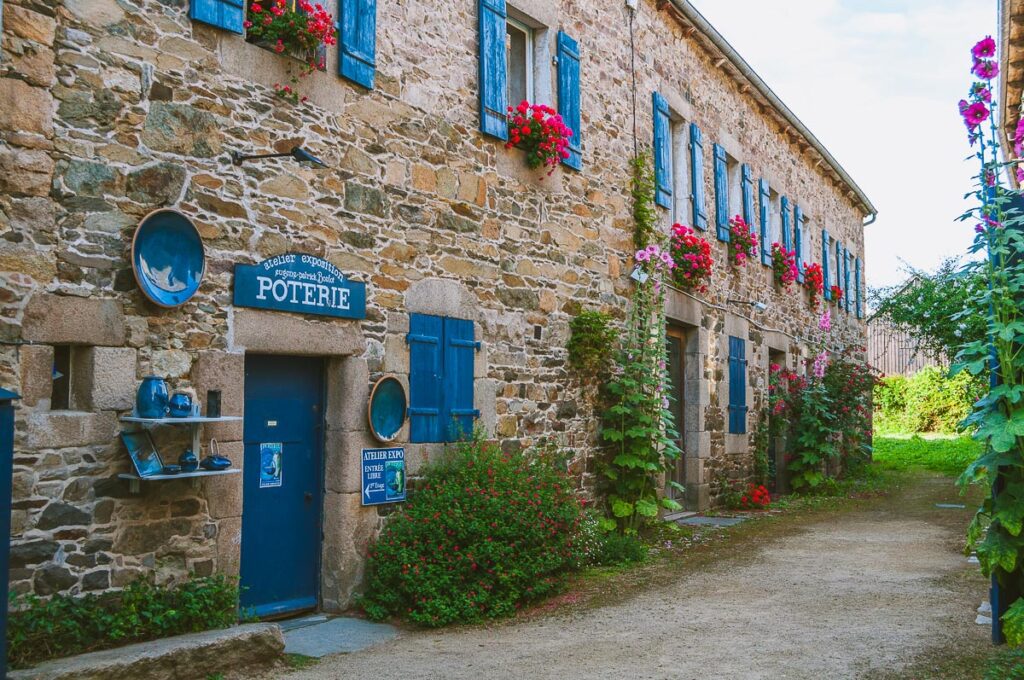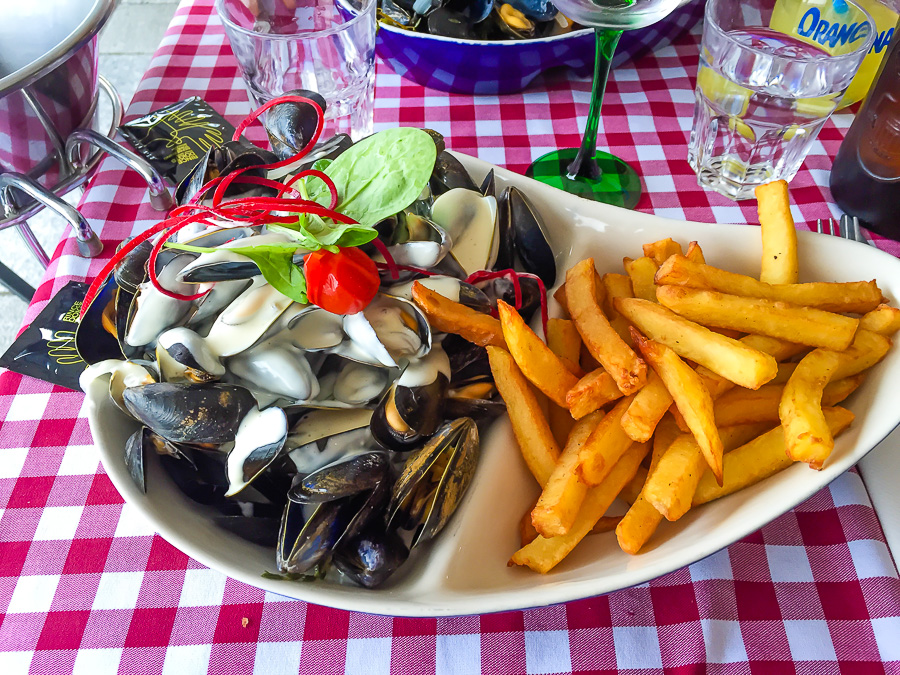 Vlakbij Paimpol ligt er een oude abdijruïne, Abbaye de Beaufort, die zeker de moeite is om te bezoeken. De abdij werd opgericht in 1202 en gebouwd in Normandische gotiek. Na de Franse Revolutie kwam de abdij volledig in verval. Ze werd ondertussen gerestaureerd maar niet heropgebouwd waardoor er vandaag een romantische ruïne overblijft. Ook leuk is dat de abdij een erg groot landgoed had met een Franse tuin die je toelaat om wat rond te dwalen.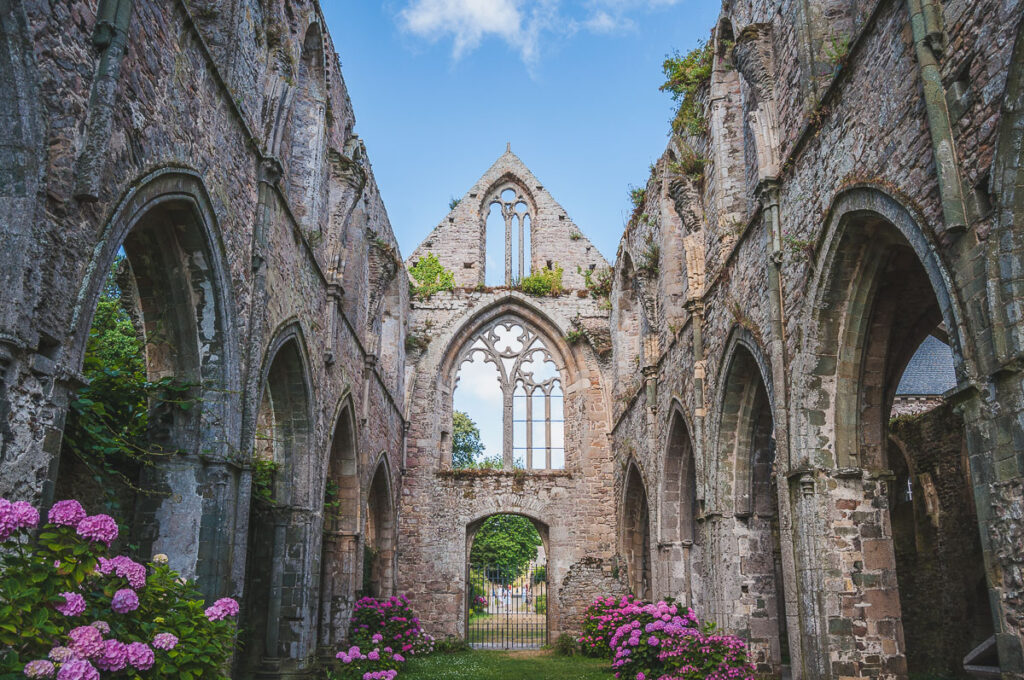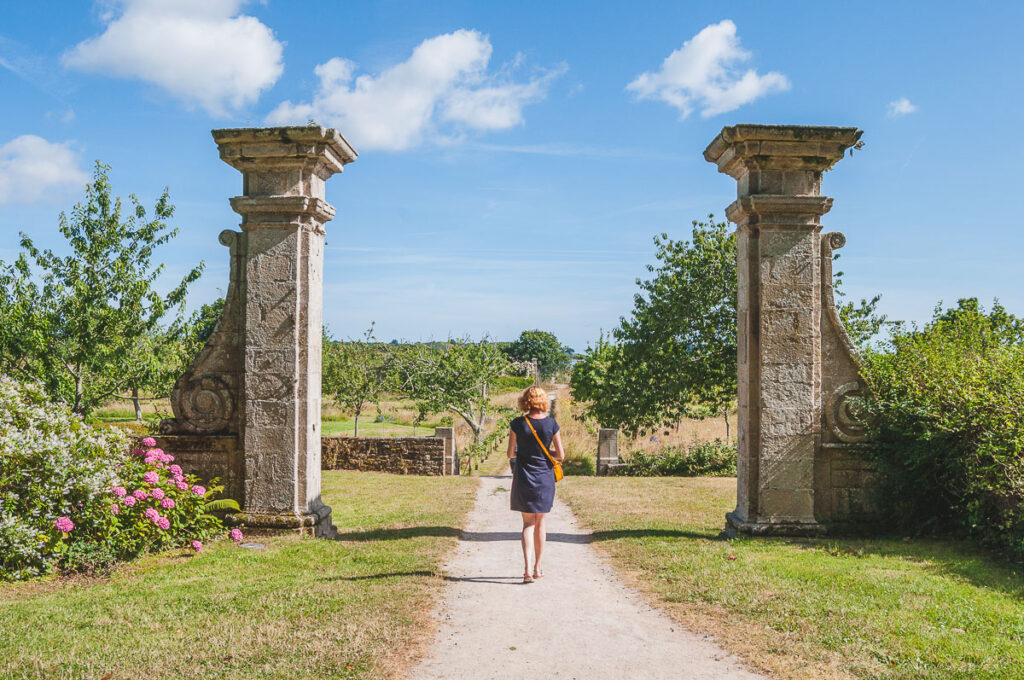 Tréguier
Het volgende stadje op onze route is Tréguier dat je herkent aan de ingangspoort met zijn twee grote torens. We wandelen vanaf de ingangspoort door de Rue de Renon, een charmante straat met tal van vakwerkhuisjes en winkeltjes, tot aan de Saint-Tugdual kathedraal. Die kathedraal heeft een ietwat gekke torenspits maar het zijn vooral de moderne glasramen met taferelen uit WOI en WOII die de moeite zijn om te zien. Tréguier is dus zeker een stop en een korte wandeling waard.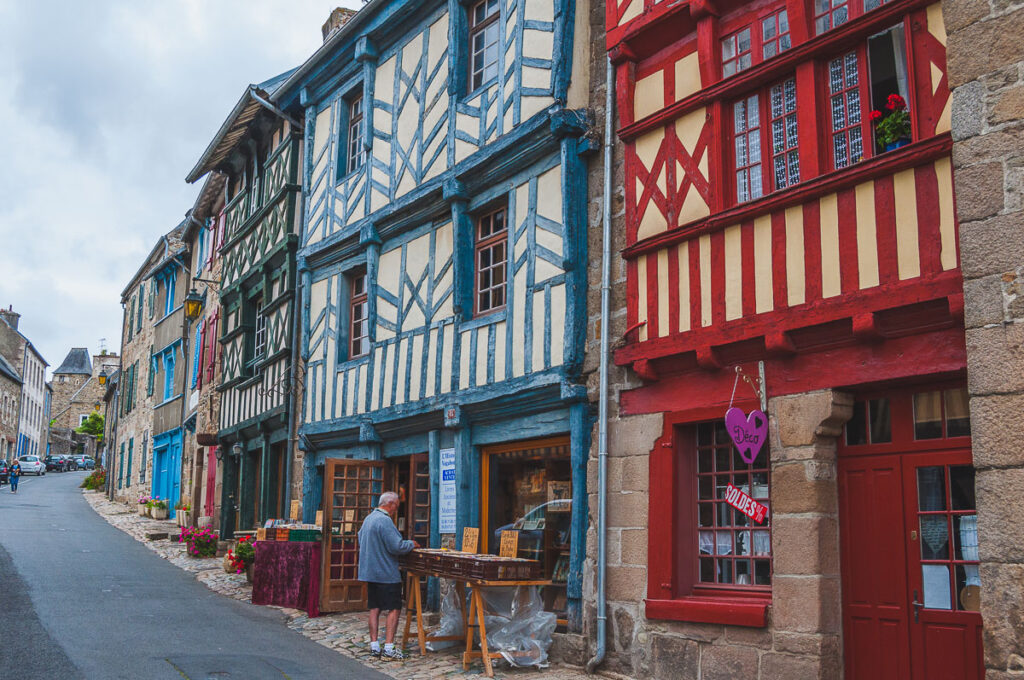 Ploumanac'h
Onze volgende stop is Ploumanac'h die met zijn roze granieten rotsen tot de verbeelding spreekt. We zetten onze wagen aan de haven van Ploumanac'h en wandelen een stuk over de GR34 sentier de douaniers langs het roze rotsen. Het is hier een echt klimparadijs voor groot en klein want je kan hier op, over en door de rotsen klauteren. Maar het is ook een romantische getaway met een romantisch kasteel op een eiland en kleine goudgele strandjes die je zo goed als voor jezelf hebt. We besluiten een uurtje te zonnekloppen en onze voetjes in het water te steken voor we verder wandelen naar Plage Saint-Guirec. Daar pauzeren we nog eens voor een pannenkoek met ijs. Onze laatste stop is de roze vuurtoren, Phare de Men Ruz die omgeven wordt gigantische stenen die wel de speeltuin van een reus lijken.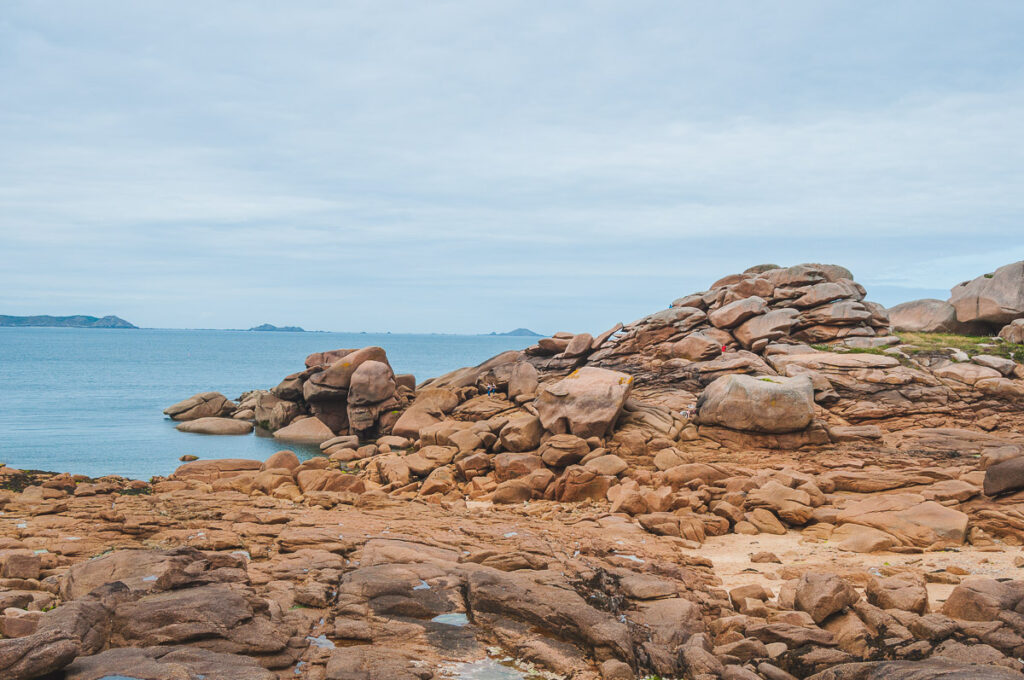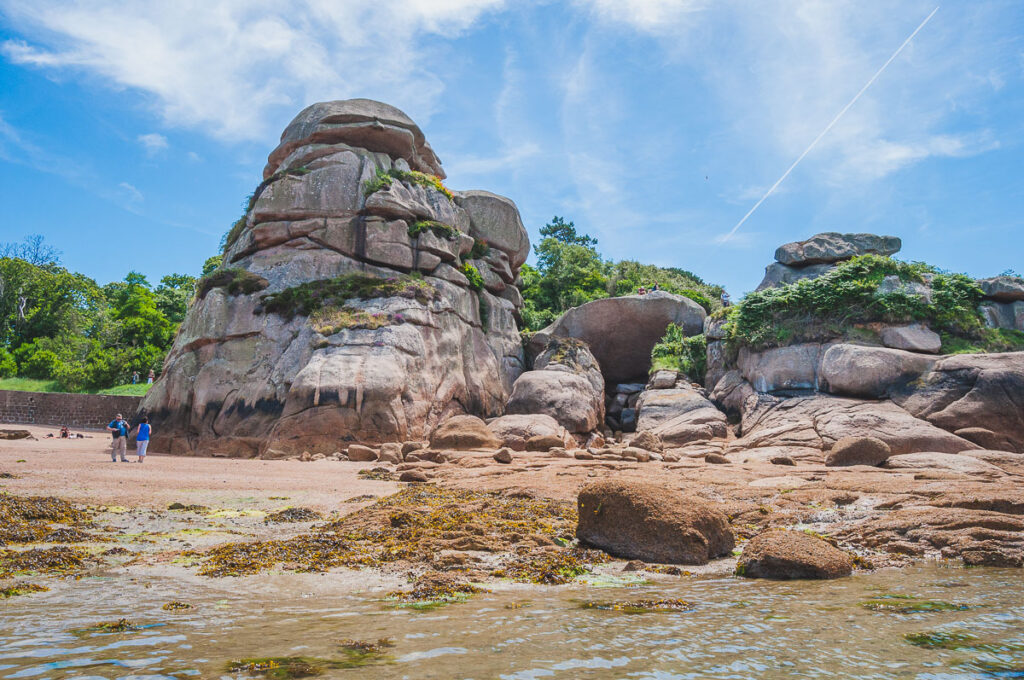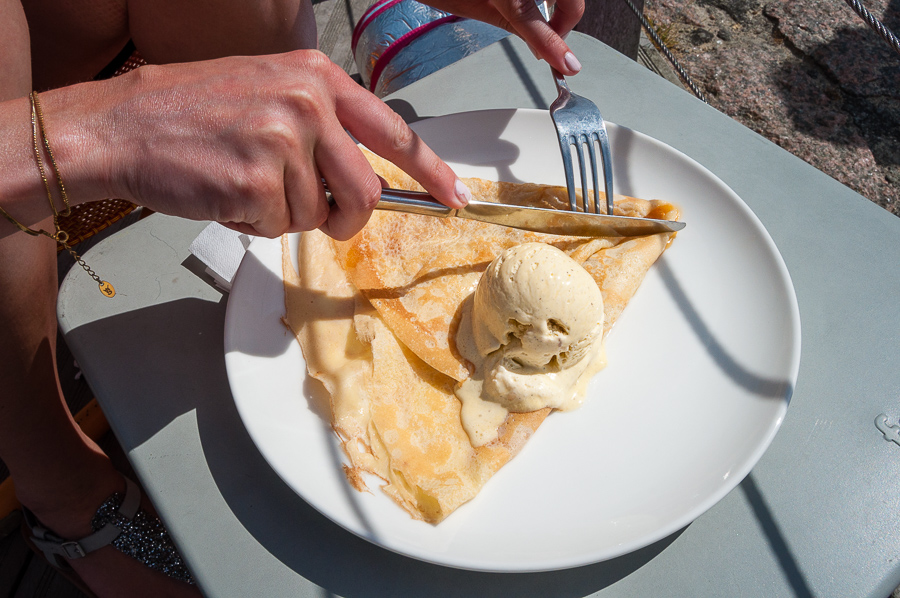 De Finistère & Côte Sauvage
We rijden nu het meest westelijke department van Frankrijk binnen, de Finistère. Finistère komt trouwens van het Latijnse Finis Terræ, oftewel einde van de wereld. Als je een plek zoekt om uit te waaien dan is er hier genoeg wind. En plak daar dan nog eens de aanpalende Côte Sauvage tegen met zijn kale rotsen en woeste zee en je hebt een wel heel speciale plek.
Cairn de Barnerez
Je hoort er zelden iets over maar in Bretagne vind je het oudste en misschien wel het meest imposante grafmonument van Europa. Cairn de Barnerez bevat 11 verschillende graftombes en is maar liefst 75m lang, 28m breed en 8m hoog. Het werd gebouwd vanaf 4500 v.C. en mag zich daarom zelfs rekenen tot een van de oudste man made structures in de wereld. Het is een bizar zicht, hoe dit gigantisch stenen bouwwerk, dat ouder is dan Stonehenge, nauwelijks een handjevol bezoekers weet te trekken. De locatie is nochtans subliem. Vanaf hier, boven op de heuvel, kan je de zee in de verte zien. En ook de site is knap opgebouwd met een aantal open graven die je een idee geven hoe een grafkamer er vanbinnen uitziet. Dus ga dat zien! Je kan er zelfs mee gaan stoefen. "Cairn de Barnerez, nog nooit van gehoord? Maar allee nu, hoe kan je nu niet het één van de grootste en oudste grafmonumenten van Europa kennen?!" 😉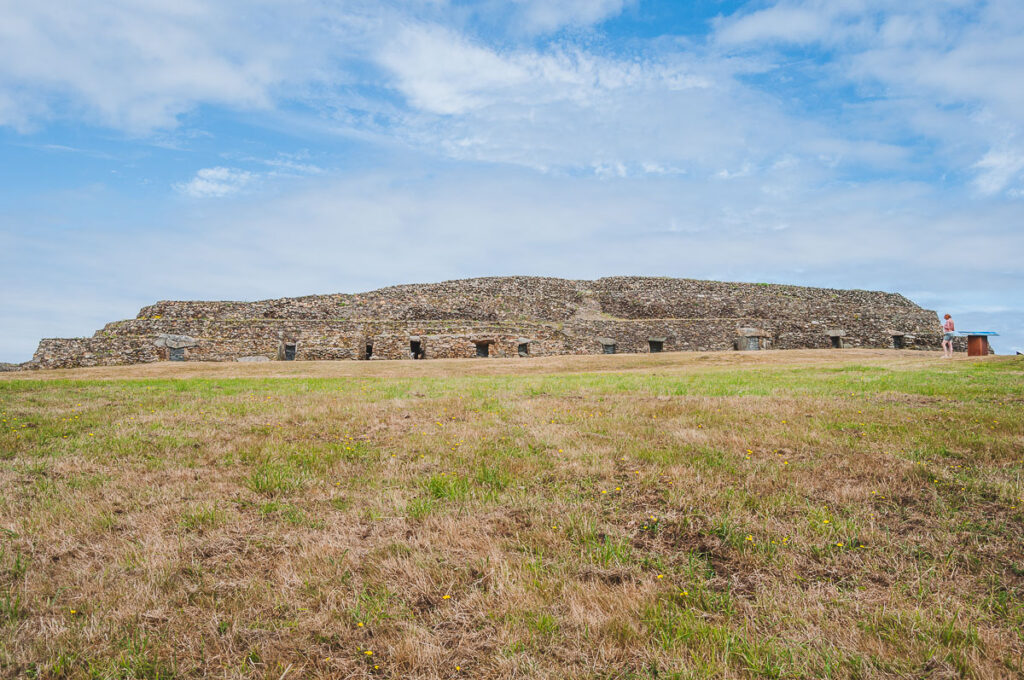 Morlaix
Morlaix heeft op het eerste zicht wel wat aan te bieden met zijn vele mooie vakwerkhuisjes en gigantisch viaduct. Je kan bovendien over het eerste verdiep van het viaduct wandelen. Maar eens je de stad bereikt vervalt de charme, want in Morlaix is koning auto de baas. Overal zoeven auto's door de kleine straatjes en staan geparkeerde auto's een knappe foto in de weg. Nee, Morlaix was niet onze favoriete stopover.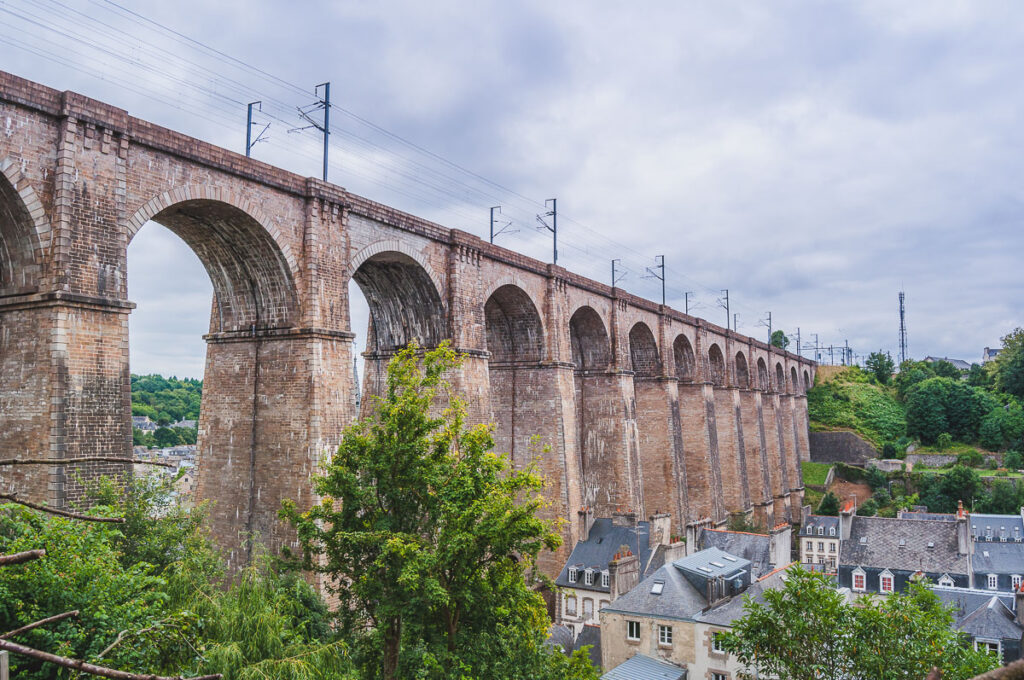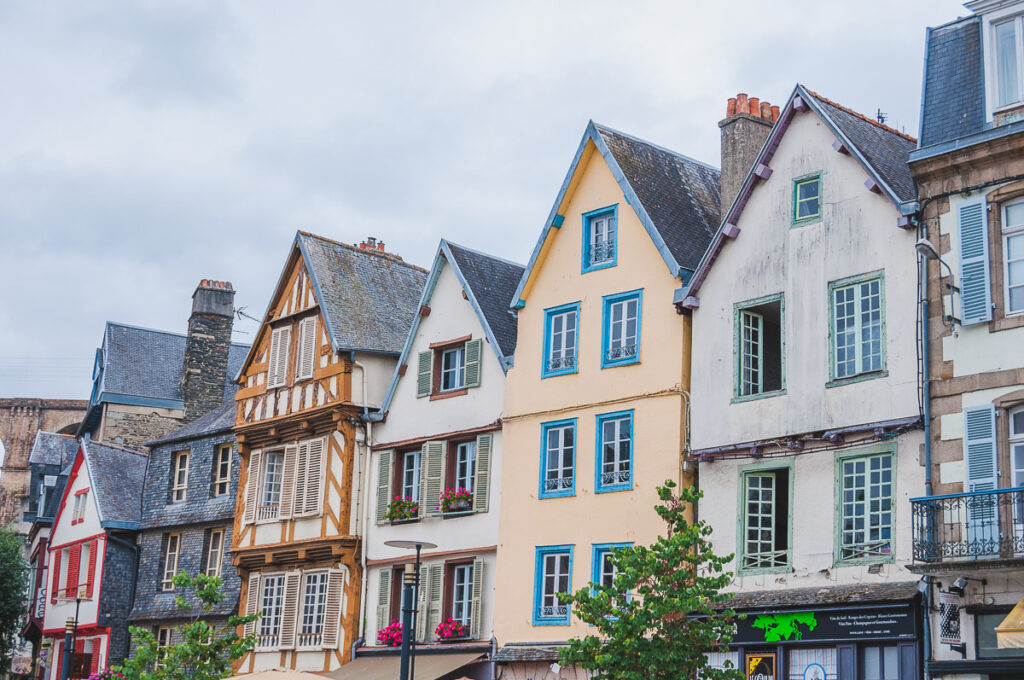 Presqu'île de Crozon
Morgat maakt deel uit van het schiereiland Presqu'île de Crozon. Dat schiereiland maakt op zijn beurt deel uit van het Parc national d'Armorique en het zandstrand hier werd door de Britse krant The Guardian al eens getipt in hun lijstje van mooiste stranden in de wereld.
Als je het ons vraagt is dat een beetje overschat want het is niet zozeer het strand zelf maar wel de omgeving en de rust die deze plek een topper maken. We wandelen opnieuw een stukje over de GR34 sentier de douaniers die hier hoog boven de rotsen slingert. Kijk je naar beneden dan zie je het water woest tegen de rotsen aanslaan. Kijk je heel goed, dan spot je vast één van de vele grotten tussen de rotsen. En ook het contrast tussen de felpaarse heide boven op de rotsen en het turquoise water beneden is een kleurenpracht om van te genieten. En dan hebben we het nog niet gehad over de vele uitzichten, als de mist er tenminste geen stokje voor steekt.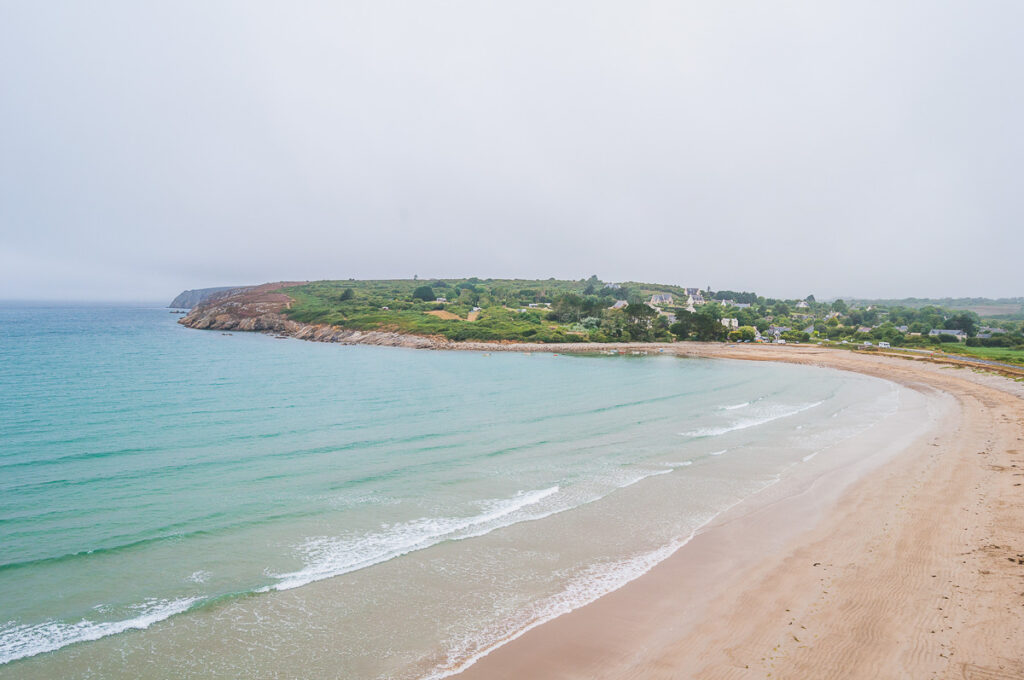 Quimper
Quimper is een ville fleurie met 4 sterretjes en alleen daarom al de moeite om te bezoeken. Want in zo een ville fleurie kan je natuurlijk heel veel bloemetjes verwachten. Maar ook de kleurrijke vakwerkhuisjes zijn hier weer van de partij. En dan is er nog de imposante kathedraal. Ze hebben hier bovendien hier en daar in de stad bordjes aangebracht met locaties waar je instagram waardige foto's kan maken. Bovendien is de stad ook nog eens autoluw waardoor het hier wel aangenaam slenteren is.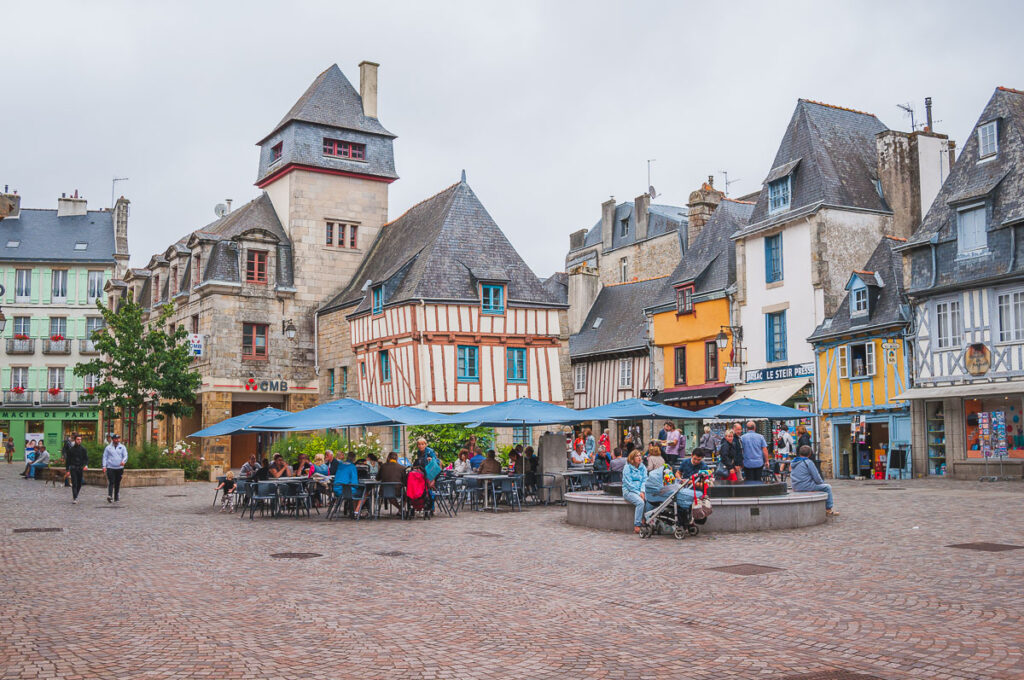 Carnac & Kerzerho
Carnac, het had misschien wel het hoogtepunt van de reis moeten worden. Want zeg nu zelf, een veld met meer dan 3.000 megalieten, dat moet toch de moeite zijn? En toch viel het een beetje tegen. Was het het regenweer dat voor de domper zorgde? Of het feit dat je in de zomermaanden enkel met een begeleide gids de sites mag bezoeken? Of was het omdat de tickets peperduur waren? We wandelden langs de hekken, maakten wat foto's en hielden het dan voor bekeken om een iets kleinere leukere site te gaan bezoeken.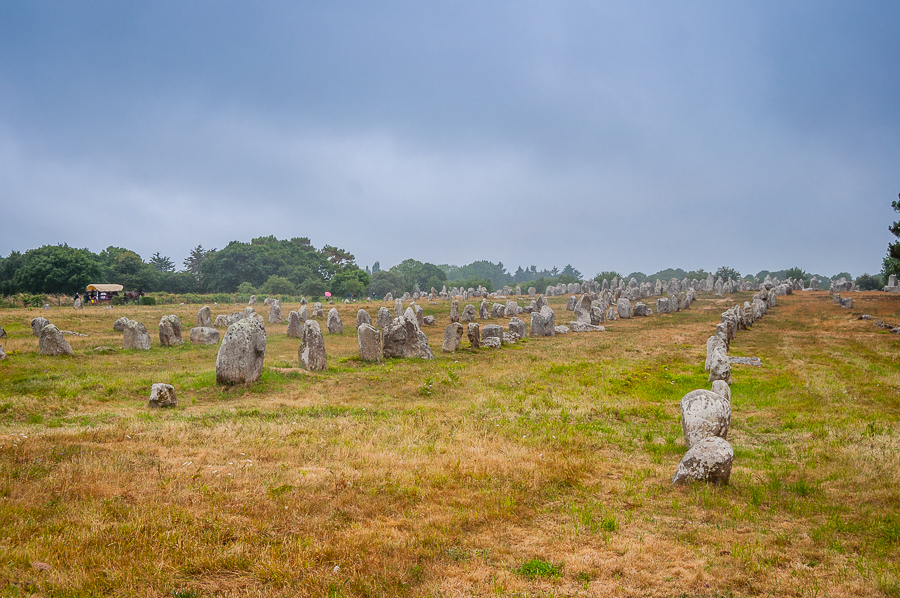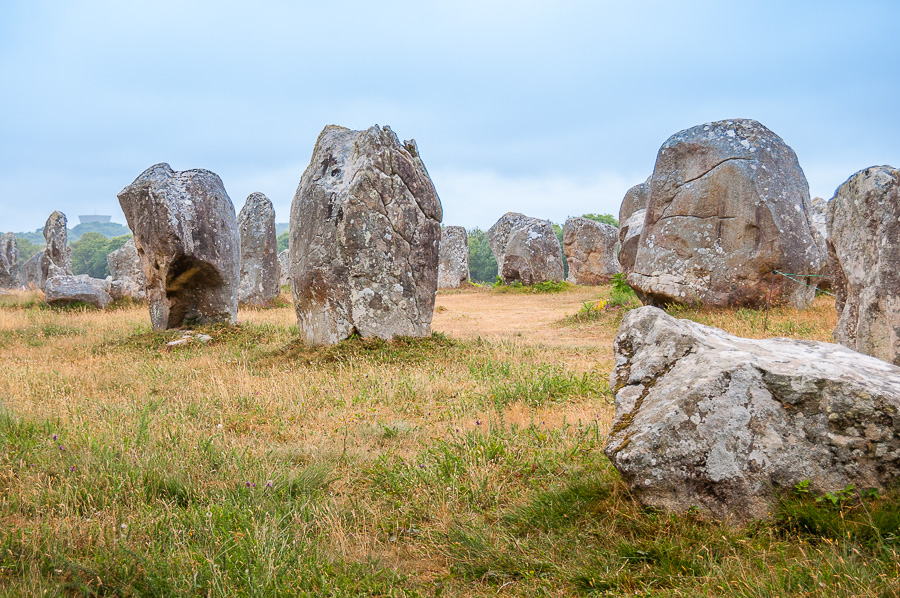 Zo een 8km voor Carnac kan je de megalieten van Kerzerho vinden. Hier kan je via een pad door de velden tot aan de megalieten lopen en zelf op ontdekking gaan. Kerzerho is wat ons betreft daarom wel een aanrader: minder mensen, gratis en even grote megalieten.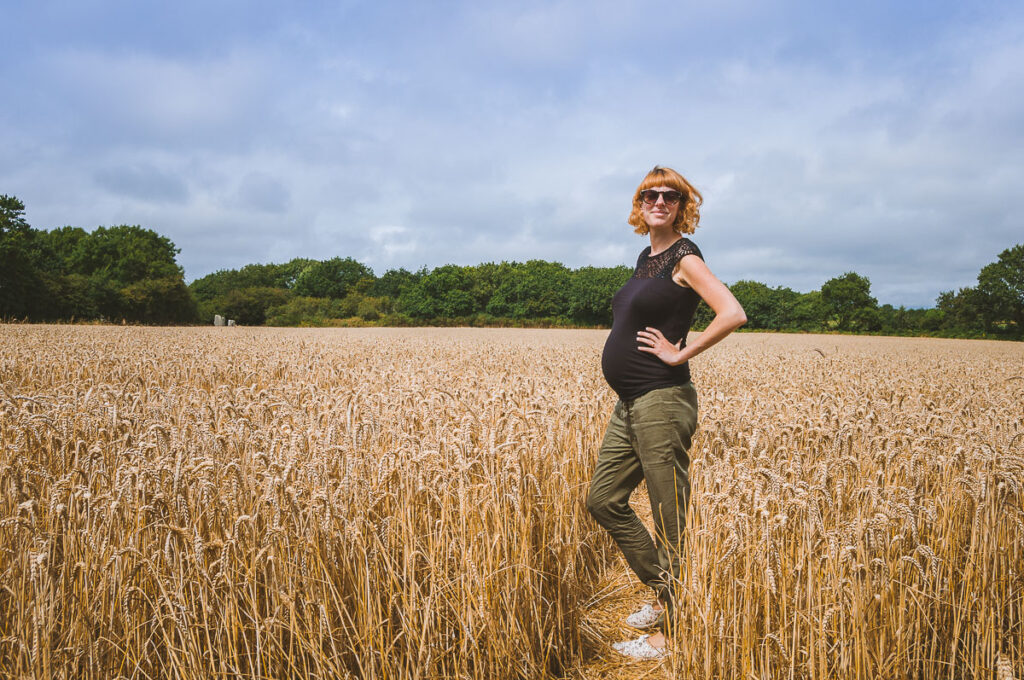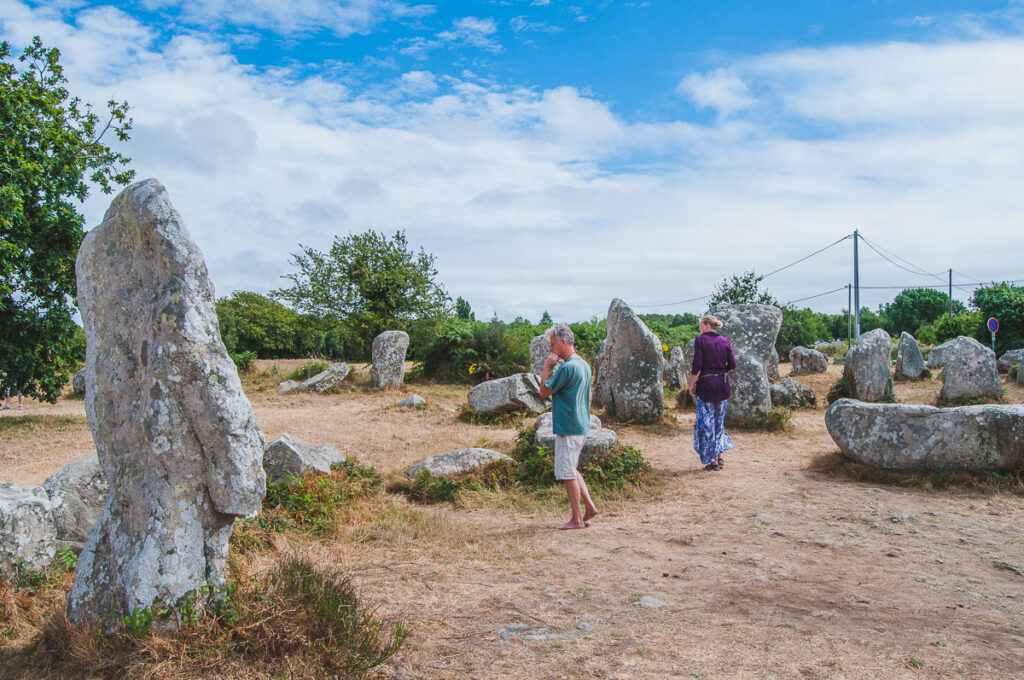 Quiberon
We eindigen de reis op Quiberon, een schiereiland met twee gezichten. Aan de ene kant van het eiland vinden we gouden zandstranden, aan de andere kant kale ruwe rotskust waar de zee op inbeukt. Het is hier aan de zogenaamde Côte Sauvage dat we het echte woeste Bretagne ontdekken.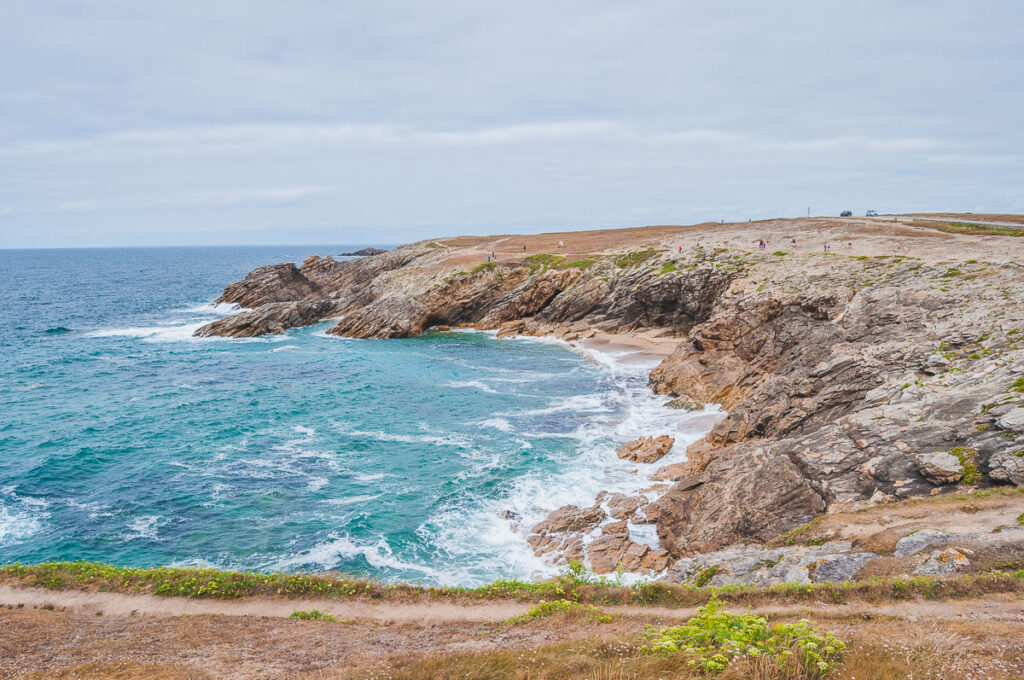 We sluiten af met een overnachting bij Evasion Dihan waar we slapen in een prachtige boomhut. 'S morgens takelen we het ontbijt naar boven en genieten ervan tussen de boomtoppen.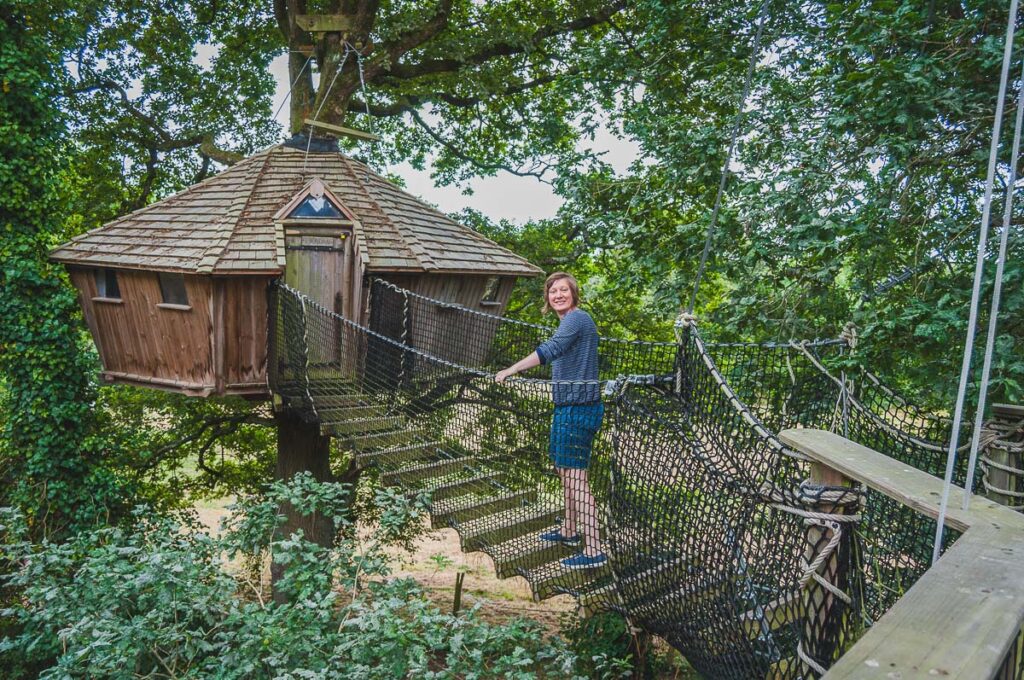 Praktisch
Je kan op de kaart hieronder alle locaties vinden waar wij stopten tijdens onze roadtrip door Bretagne. We schreven ook nog een detail blogpost over Cancale, Saint-Malo en Dinard. Vraag je ons naar de 5 absolute must stops dan zouden we Cancale, Dinan, Ploumanac'h, Barnerez en Morgat zeker aanbevelen.