Oostenrijk: het moet meer dan 15 jaar geleden zijn dat ik hier nog op vakantie was geweest. De herinneringen die ik er aan heb, zijn geconstrueerd aan de hand van foto's uit een oud familiealbum. Hoog tijd om daar verandering in te brengen en Hannes mee te nemen naar de met sneeuw bedekte toppen van de Alpen! We reizen in tien dagen door het Zillertal en de Salzburg regio en dit is onze reisroute.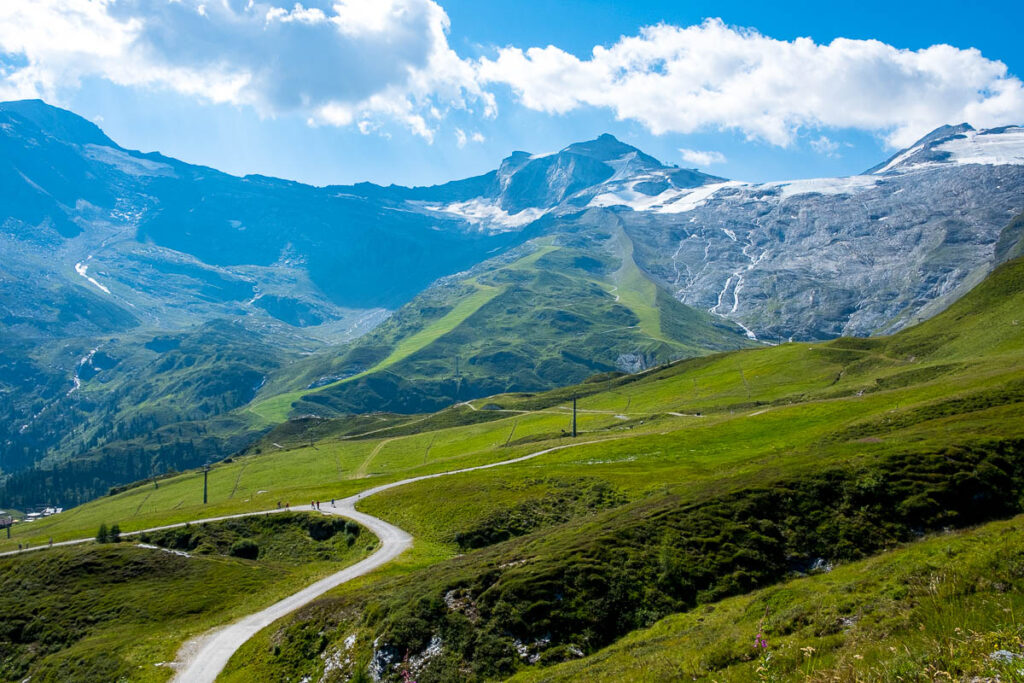 Dag 1: Stopover in Dinkelsbuhl
Een afstand van 10 à 11u in één keer rijden is voor ons geen probleem, maar of dat zou lukken met Hannes was een groot vraagteken. We spelen dus op veilig en zoeken naar een tussenstop. We hadden weinig zin om te overnachten in een weghotel en gingen dus op zoek naar een stop waar er ook iets te zien valt. Sanne haar oog valt op Dinkelsbühl, een pittoresk dorpje op de Beierse Romantische Straße.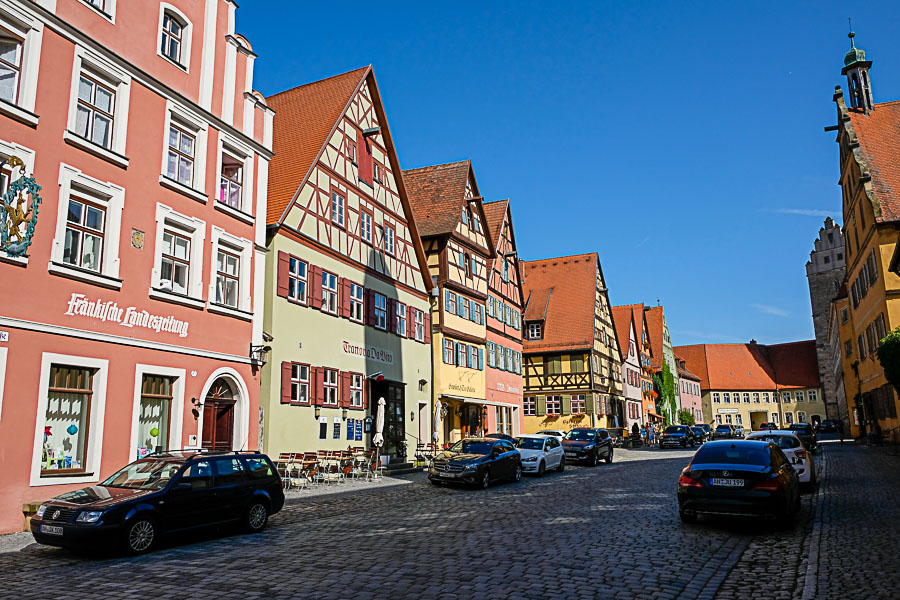 Slapen doen we in het Goldenes Lam waar ze een heerlijk zacht bed hebben dat we stiekem mee naar huis hadden willen nemen. Zalig geslapen en een heerlijk uitgebreid ontbijt! We wandelen wel nog even door het dorp en genieten van de kleurrijke straten met vakwerkhuisjes. De ideale ochtendwandeling voor we weer in de auto stappen.
Dag 2 : Richting Mayrhofen
Dag 2 : Richting Mayrhofen We rijden het eerste deel van onze de laatste etappe opnieuw over de Romantische Straße, een prachtig stukje Beieren! Rond de middag arriveren we in Oostenrijk in onze eerste uitvalsbasis, Mayrhofen. Het dorpje ligt midden in het Zillertal en is bekend voor één van de stijlste skipistes in het land.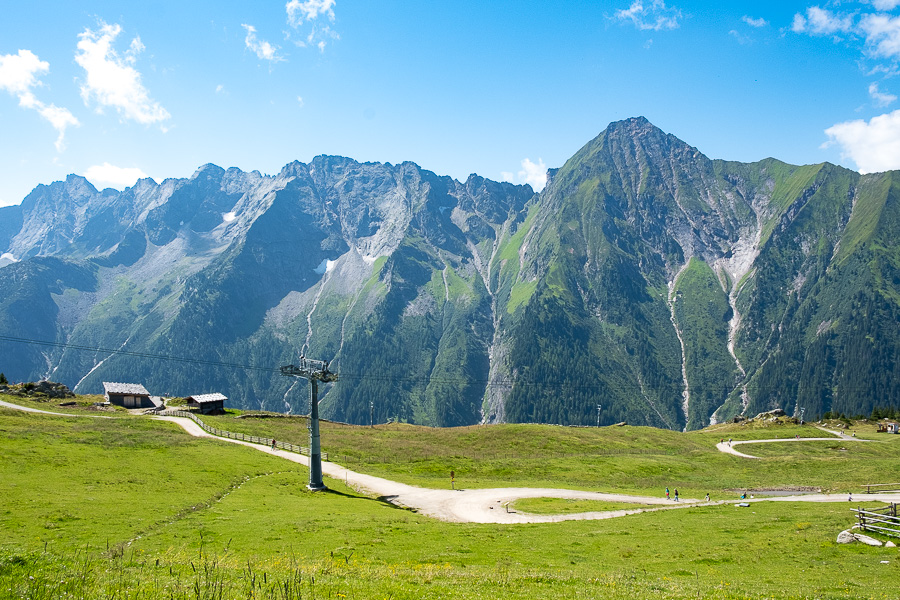 Dag 3: De Krimmler Wasserfalle
We verblijven in Landhaus Matthias. Een familiaal pension met supervriendelijke mensen die ons overladen met info over de streek, verse broodjes in de ochtend en complimentjes over Hannes.
De Krimmler waterval verkoopt zichzelf als de grootste waterval in Europa. Dat is een beetje overdreven maar het is wel een grote waterval. De klim naar de top is best pittig maar gelukkig zijn er onderweg heel wat uitzichtpunten, soms met regenboog.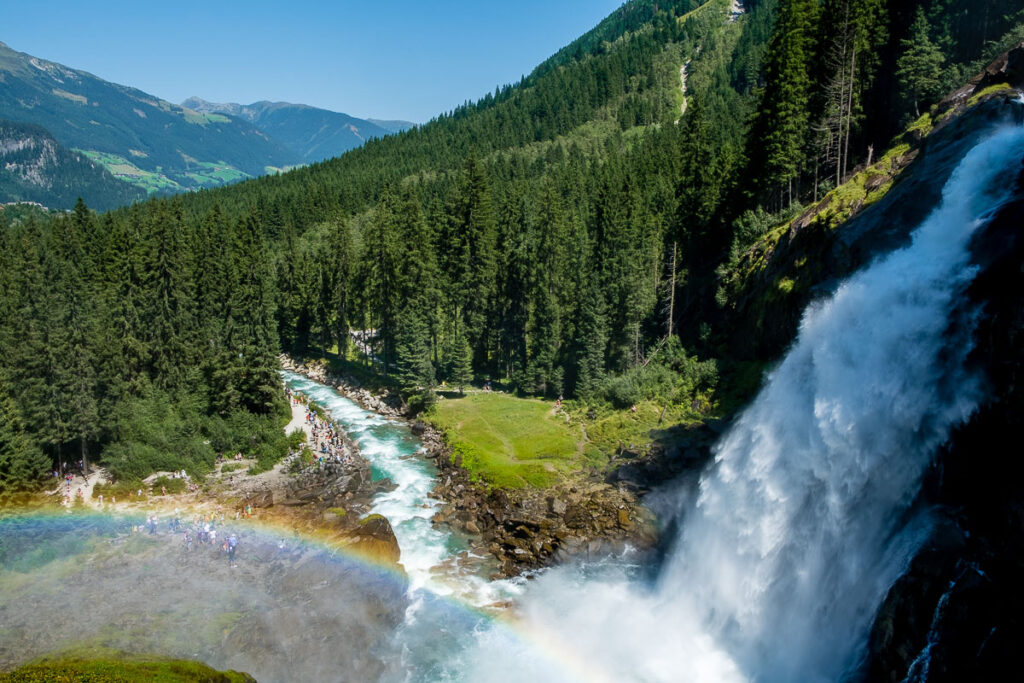 Dag 4 : Wandelen in Hintertux
We gaan wandelen met uitzicht op de gletsjer van Hintertux, een hoop bergmarmotten en koetjes en de feërieke Schleierwasserfall. We zijn hier bijna helemaal alleen en het landschap is hier zo mooi dat dit toch één onze favoriete uitstappen is van de vakantie.
Dag 5: Wandelen door de Wolfsklamm
Ook vandaag trekken we onze wandelschoenen aan. Deze keer voor een korte wandeling door de Wolfsklamm kloof. Over houten paden klimmen we langs de rotswanden door de kloof. Onderweg krijgen we mooie uitzichten op de verschillende watervallen die de rivier vormt. We bezoeken ook nog het St. Georgenberg klooster dat bovenop een rots ligt, de ideale plaats voor een Almdudler!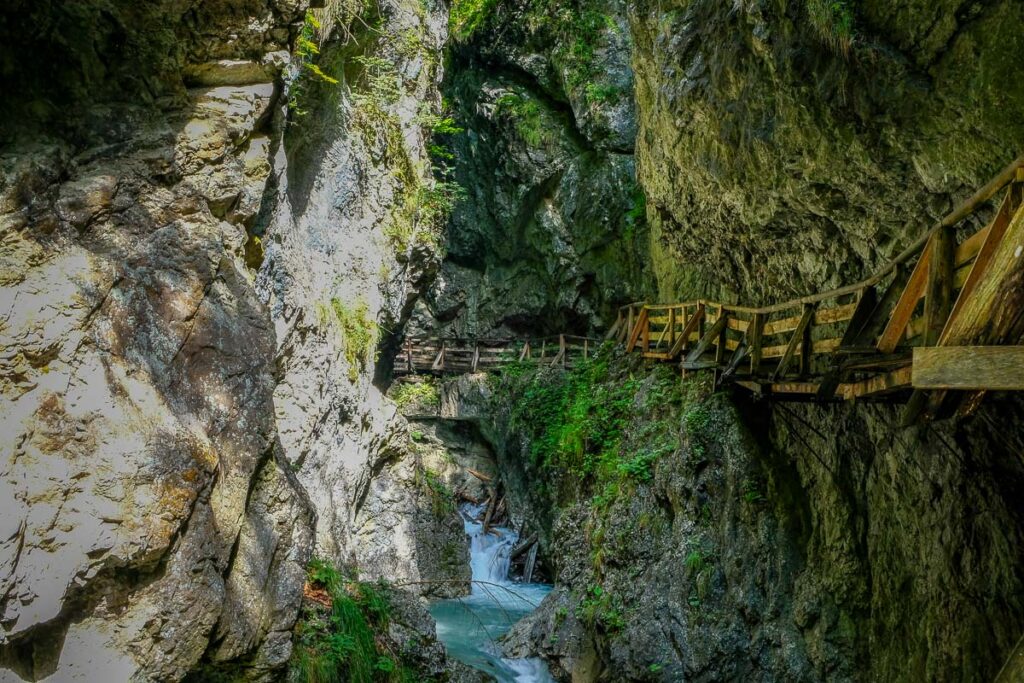 Dag 6: Mayrhofen
Een rit naar de Grossglockner was iets te ver en dus gingen we voor het alternatief, de Zillertal Hohenweg. Over veel te smalle bergbaantjes rijden we via tientallen haarspeldbochten naar boven. Jammer genoeg wordt Sanne wagenziek en zijn er weinig stopplaatsen om even te bekomen of om van het uitzicht te genieten.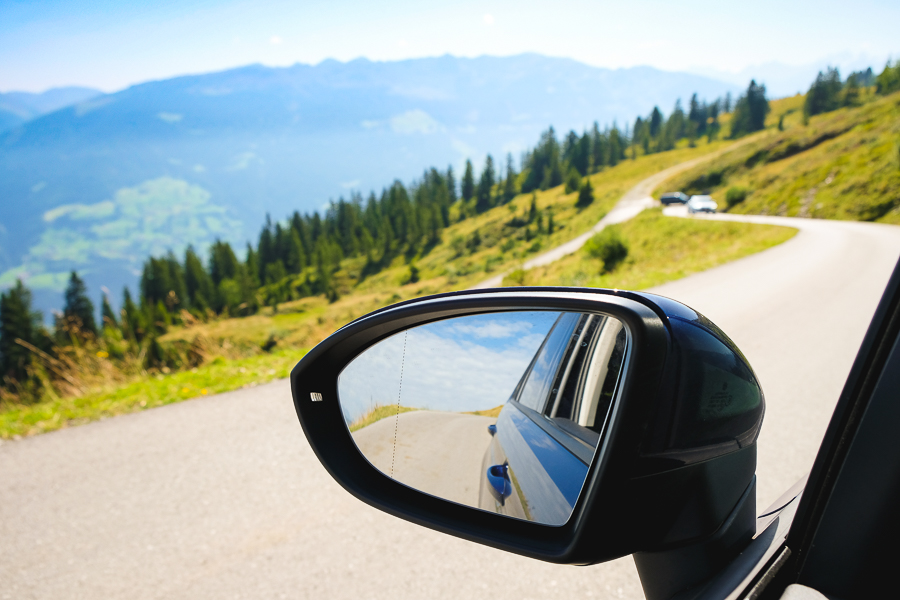 Dan maar de kabeltjeslift nemen in Mayrhofen naar de top van de Ahorn. Boven op de berg krijgen we een geweldig uitzicht op de bergketens in de regio. Maar er zijn ook tal van activiteiten waardoor dit de ideale familie uitstap wordt.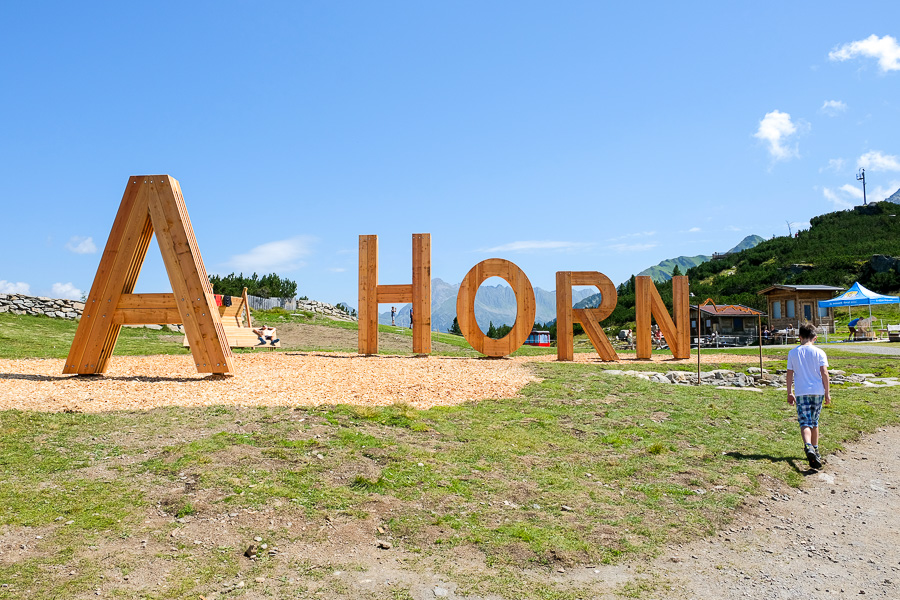 We sluiten de veel te warme dag af met een plons in het erlebnisbad van Mayrhofen waar er zowel een binnen- als buitenzwembad is.
Bij Perauer hebben we trouwens het allerlekkerste gegeten van de hele reis. Het restaurant heeft zijn eigen slagerij en besteedt heel veel aandacht aan zowel de kwaliteit van het vlees als aan de manier waarop het wordt klaargemaakt. De Perauer´s Schlachtplatte, die de verschillende specialiteiten van het huis serveert met zuurkool en puree, is om je vingers van af te likken.
Dag 7: Russbach am pab
We starten de dag met een bezoek aan de Erlebnis Sennerei van Mayrhofen waar heerlijke melk, kaas en yoghurt wordt gemaakt van hooimelk. En we mogen ook wat geitjes aaien op de boerderij. De ideale uitstap met Hannes!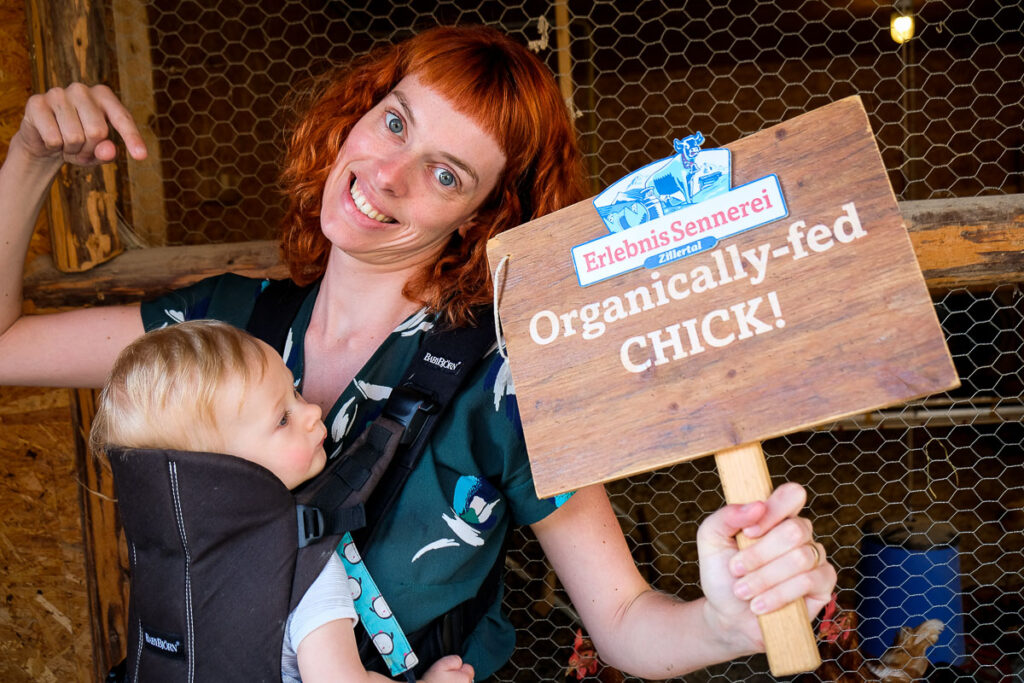 Hierna rijden we naar onze tweede uitvalsbasis in Russbach am pab. Onderweg maken we nog een tussenstop in Sell am See, waar we een ijscoupe eten als lunch en genieten van het uitzicht op het meer. In Russbach am pab verblijven we in Hotel Restaurant Kirchenwirt. Niet meteen een aanrader qua hotel maar wel een goede uitvalsbasis voor het verkennen van de streek.
Dag 8: Eisriesenwelt
Het regent vandaag pijpenstelen en dus lijkt een bezoek aan de ijsgrot van Eisriesenwelt wel een strak plan. Met een klein lampje verkennen we de één kilometer lange grot, die misschien toch niet helemaal de verwachtingen inlost. Klets daar uren wachttijd in de regen bij en je hebt de ideale off day.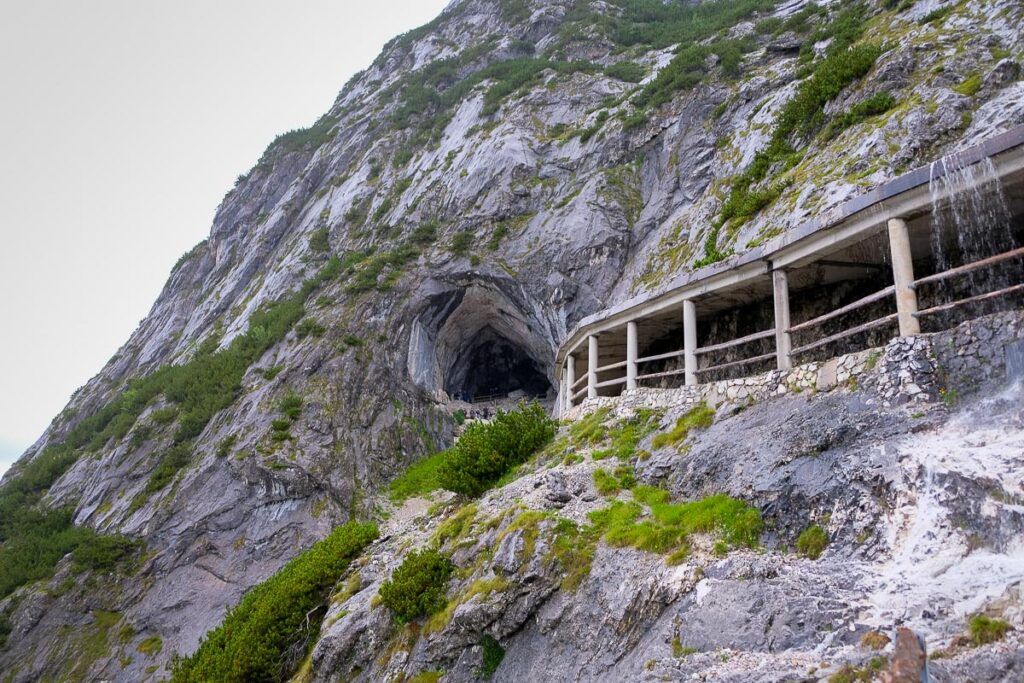 Dag 9: Salzburg
Na regen komt zonneschijn en bovendien blijkt Salzburg ook nog eens een fantastische stad te zijn. Kan ook niet anders als je Mozart én The Sound of Music als uithangbord hebt. We eten erg lekker bij Ludwig waar ze gourmet burgers hebben met lokale en organische ingrediënten. En een spectaculaire veggieburger!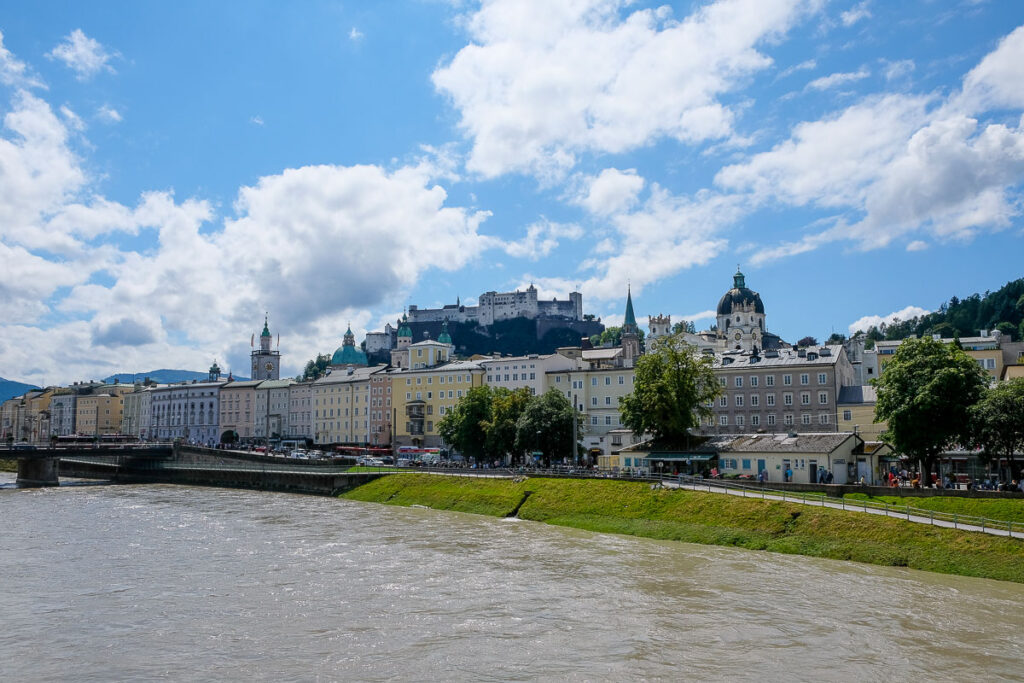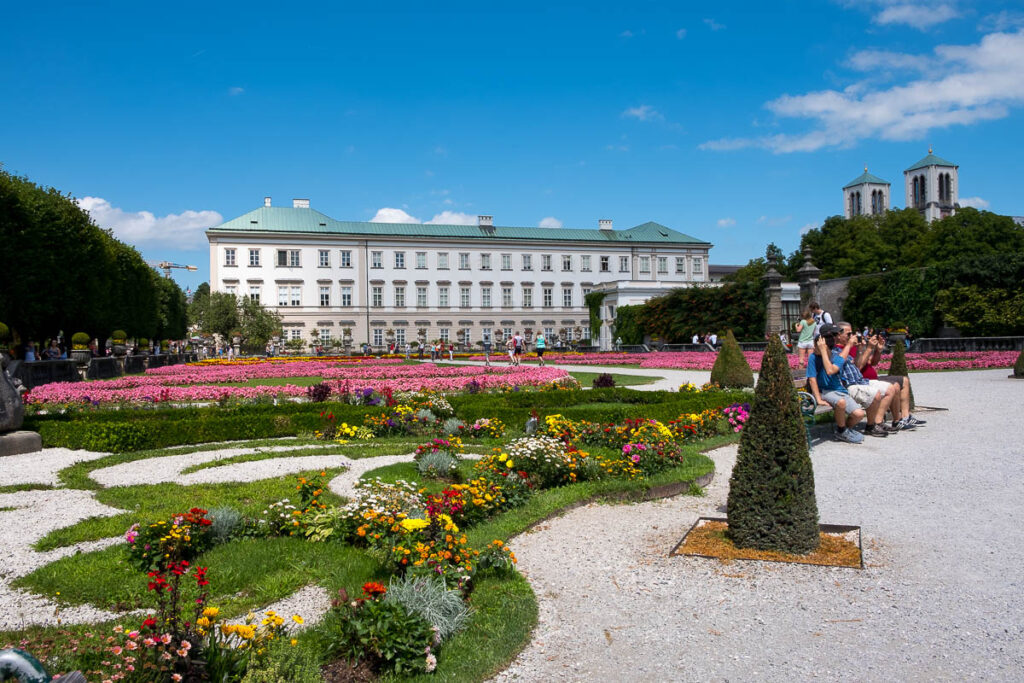 Dag 10: Hallstatt
Het meest pittoreske dorpje in Oostenrijk, Hallstatt, is even mooi als de foto's doen vermoeden. Vroeger was het dorp enkel te bereiken via de Hallstätter See of smalle bergbaantjes. Vandaag is er een brede weg en wordt het overspoeld door toeristen. Toch een prachtige tussenstop, maar kom vroeg voor de bussen Japanners arriveren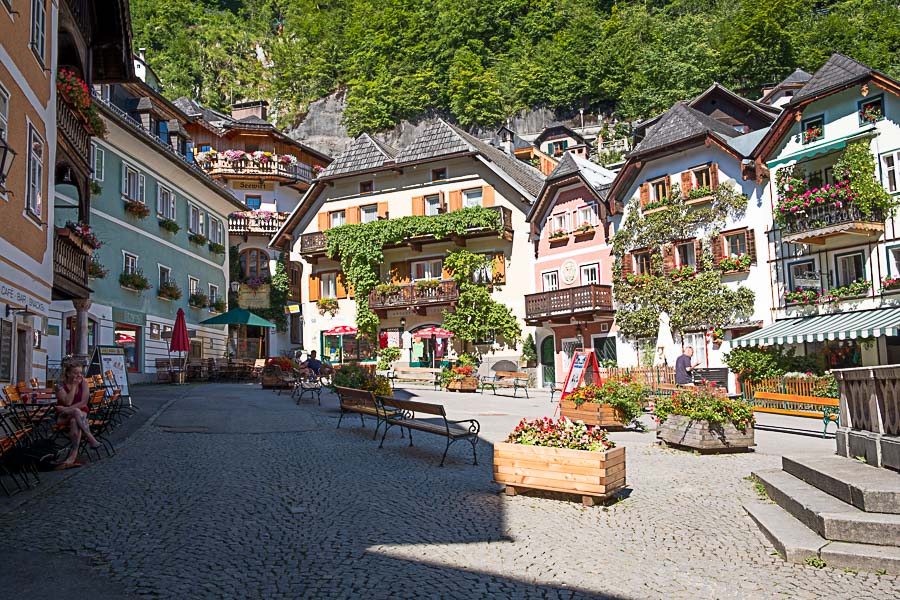 We houden 's middags nog even halt aan de Gosausee, een prachtig en makkelijk te bereiken bergmeer. We lunchen er en genieten nog een laatste keer van het de Oostenrijkse bergen.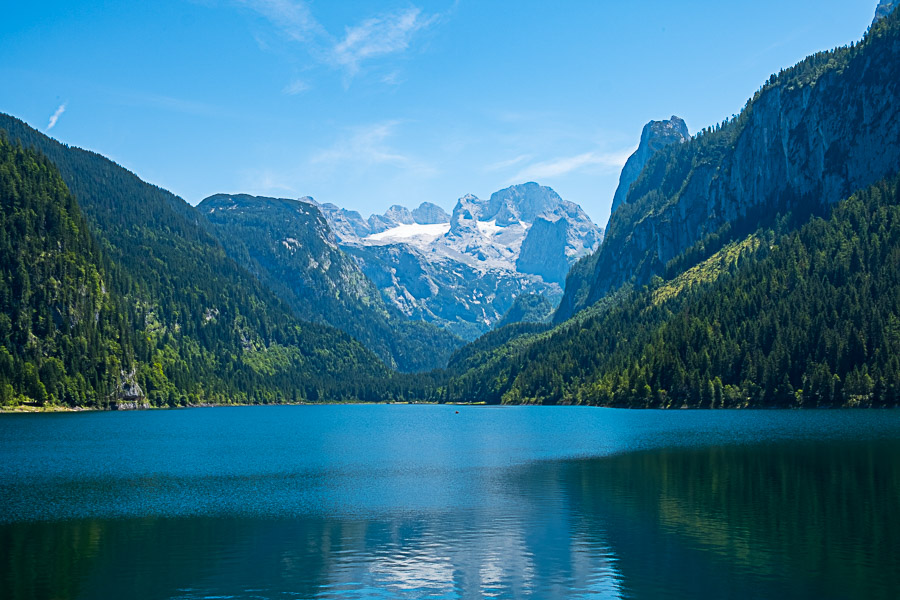 Heb je nog vragen over onze reisroute? Laat het ons weten in de comments!