Krakend felblauw ijs zo hoog als een klein flatgebouw en zo ver als je maar kan zien. Perito Moreno is de grootste ijsvlakte op aarde na Antarctica en meteen ook de reden waarom het Los Glaciares National Park in Argentinië op de UNESCO-werelderfgoedlijst staat. En dat gaan wij niet alleen zien maar ook een beetje beleven.
Perito Moreno met de boot
Eerst op het programma: de boottocht. We tellen 200 ARS (+/- €12) neer om vanop de boot 'Iceberg ahead!' te mogen gaan roepen. Veel meer Titanic dan dit wordt het niet maar toch zijn we een beetje teleurgesteld. Het bootje zit propvol toeristen en echt dichtbij de gletsjer komen we uit veiligheidsredenen niet. Iets met grote blokken ijs die gigantische golven veroorzaken en bootjes doen omslaan. Fair enough.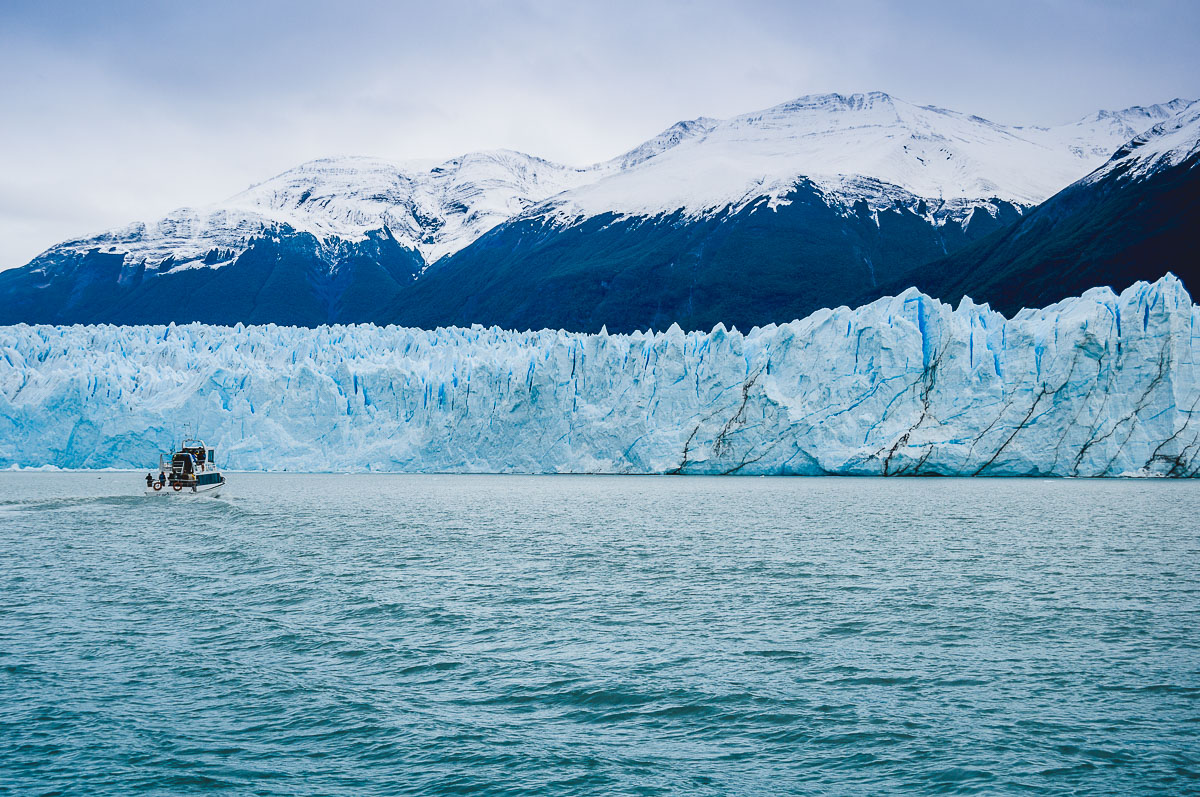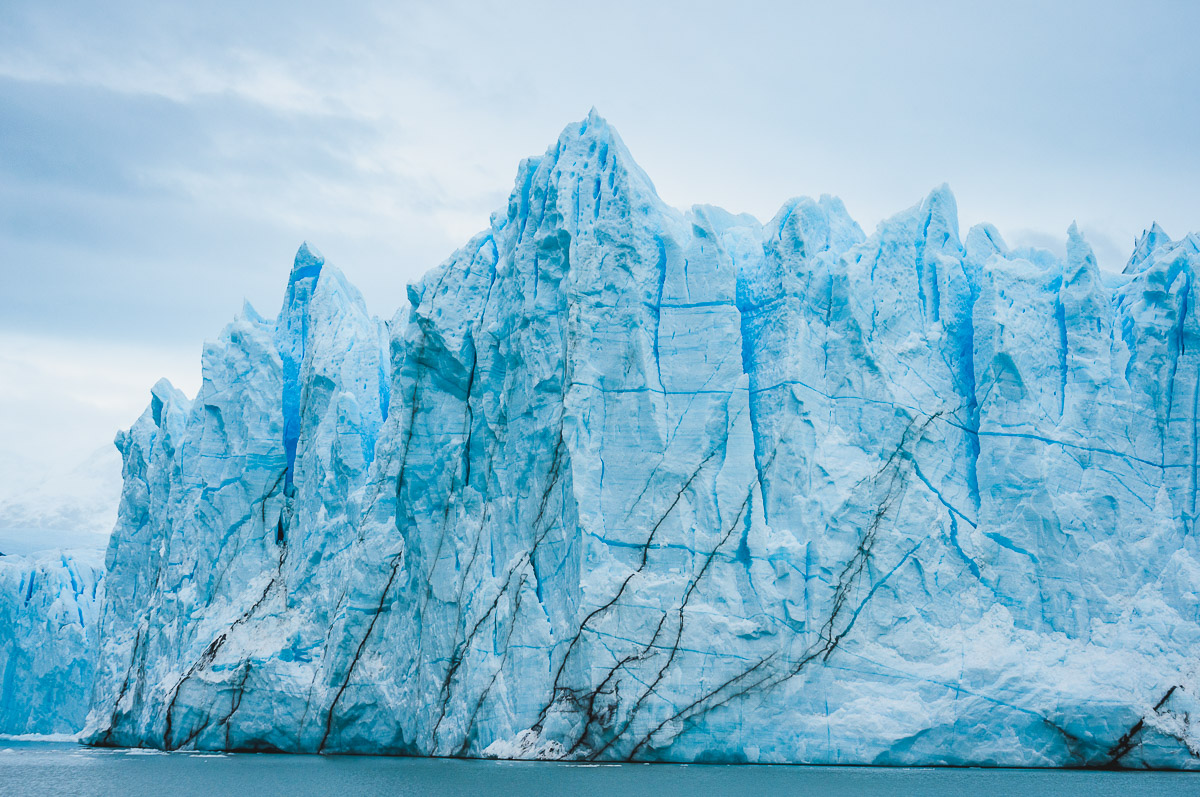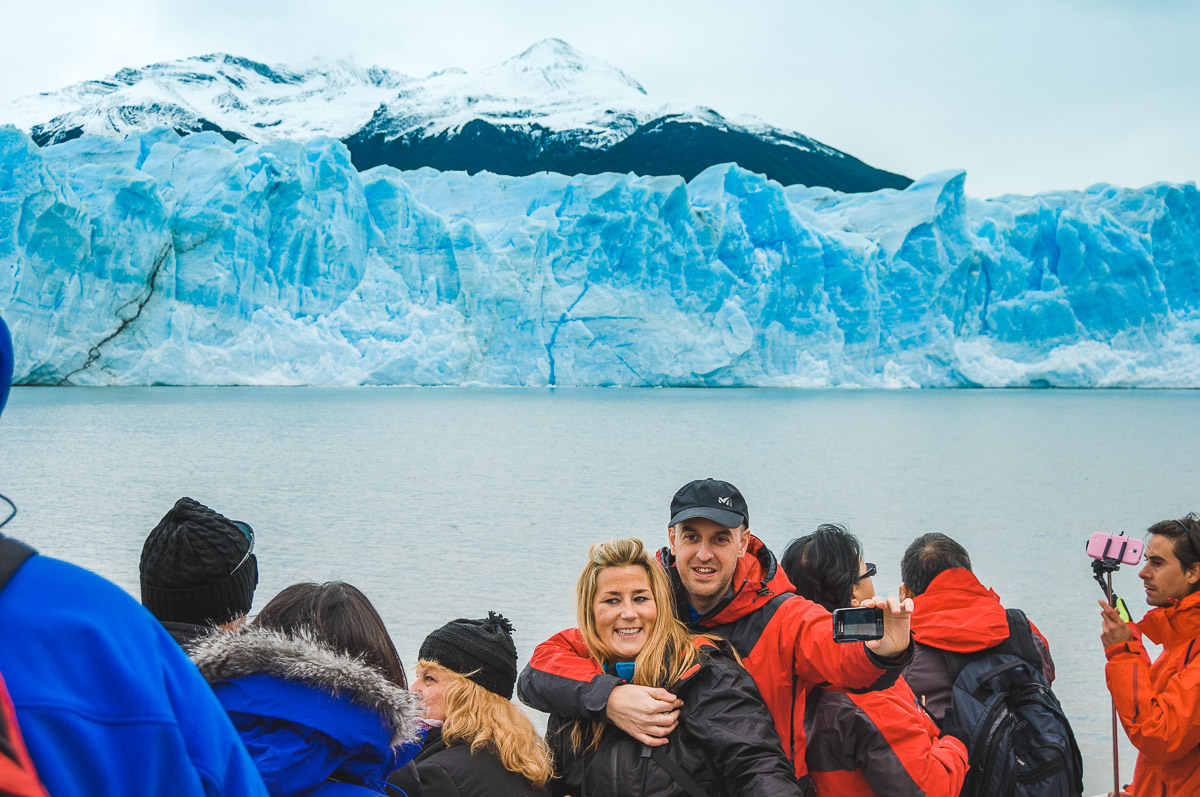 Maar wanneer plots fotografen opduiken om je te vereeuwigen met een ijsberg wordt de hele ervaring wel heel pretpark fake. Neen, dan hadden we toch beter voor de wandeling over de gletsjer gekozen.
Maar nee, wij hadden na 100km wandelen doorheen Patagonië geen zin meer om te wandelen. Een beetje dom achteraf gezien. Want zo met stijgijzers over een krakende gletsjer lopen is ontzettend spannend. Of dat lieten we ons toch vertellen door wat reizigers onderweg.
Perito Moreno : De wandelbruggen
Next up: Staren vanop het balkon Naast de gletsjer zijn verschillende balkons op verschillende hoogtes gebouwd die elk een ander zicht geven op de grote ijsmassa. Uren staar- en luisterplezier. Want je hoort de gletsjer echt kraken en rommelen! Het geluid doet vaak denken aan het losbarsten van een gigantisch onweer. En op die momenten is het wachten tot er zich een stuk van de gletsjer losscheurt. Je moet wat geluk hebben om een groot stuk van 50 tot 80 meter te zien vallen. Maar ook kleine stukken belanden met een daverende knal en plons in het water. Een spektakel waar je uren naar kan kijken en een stuk spannender dan de boottrip.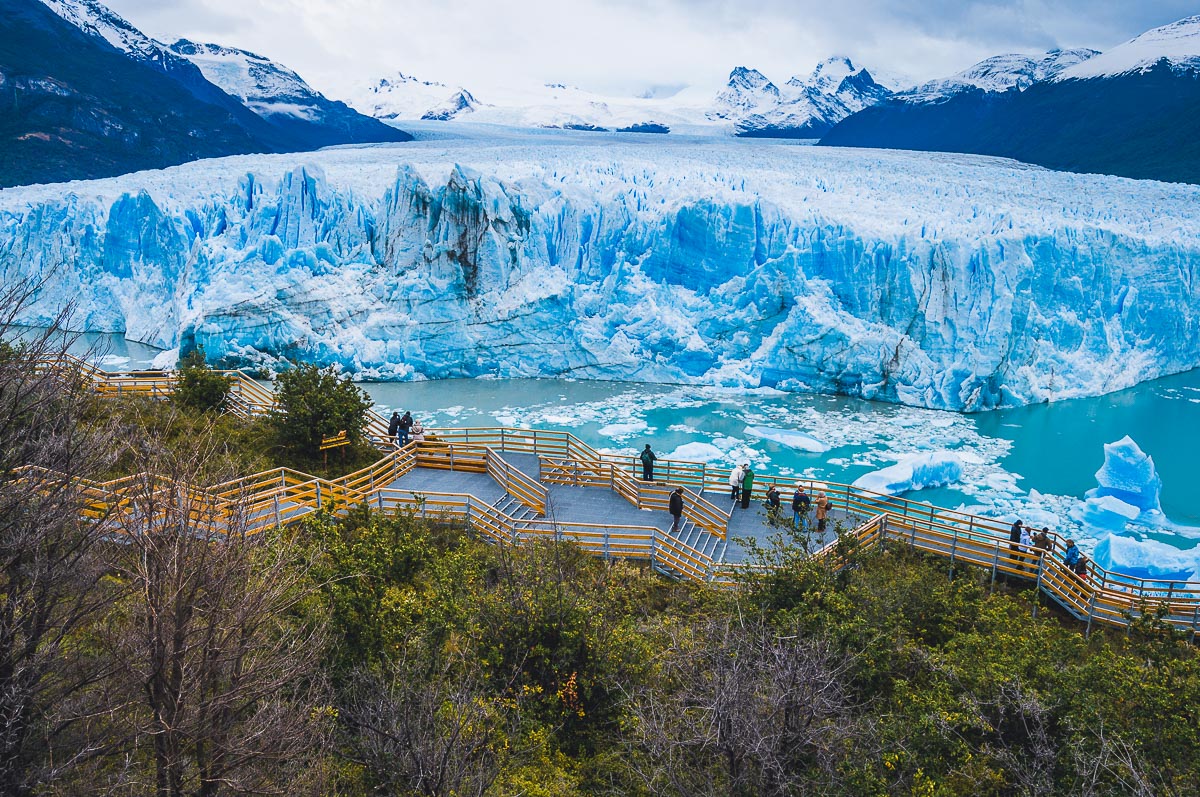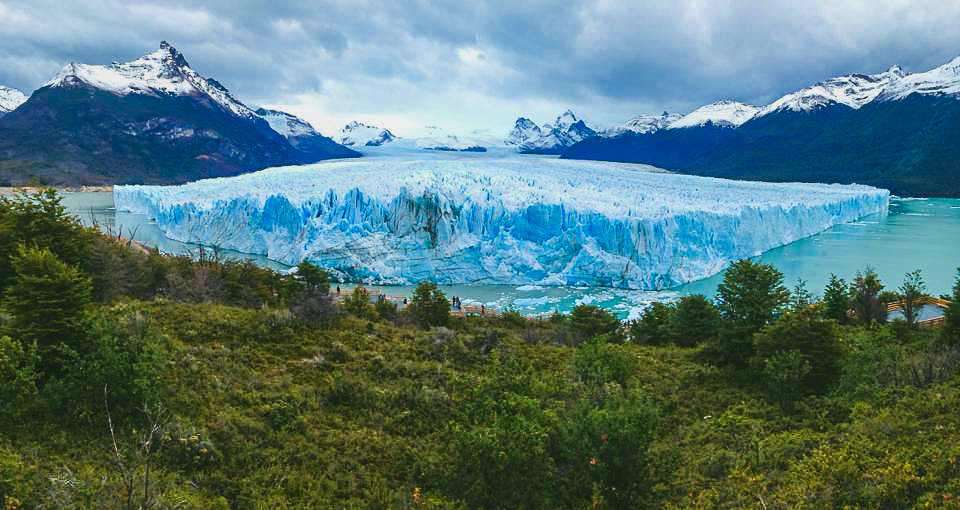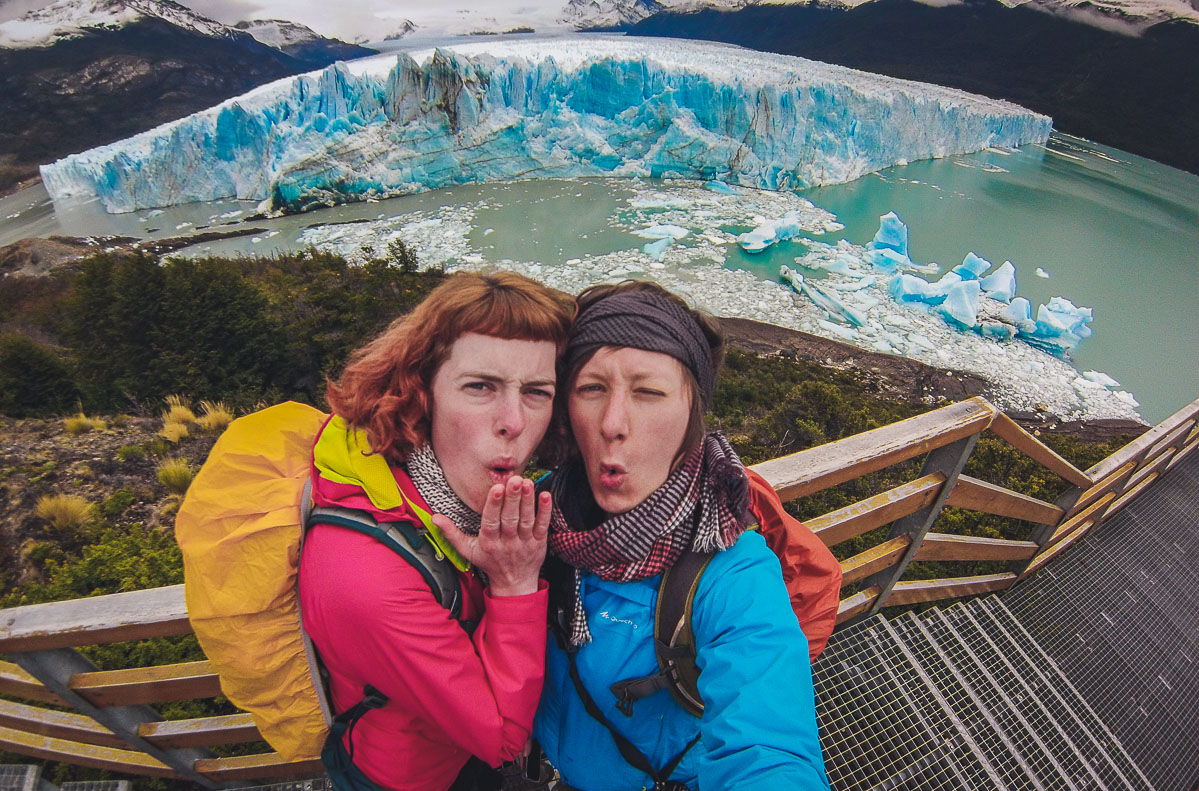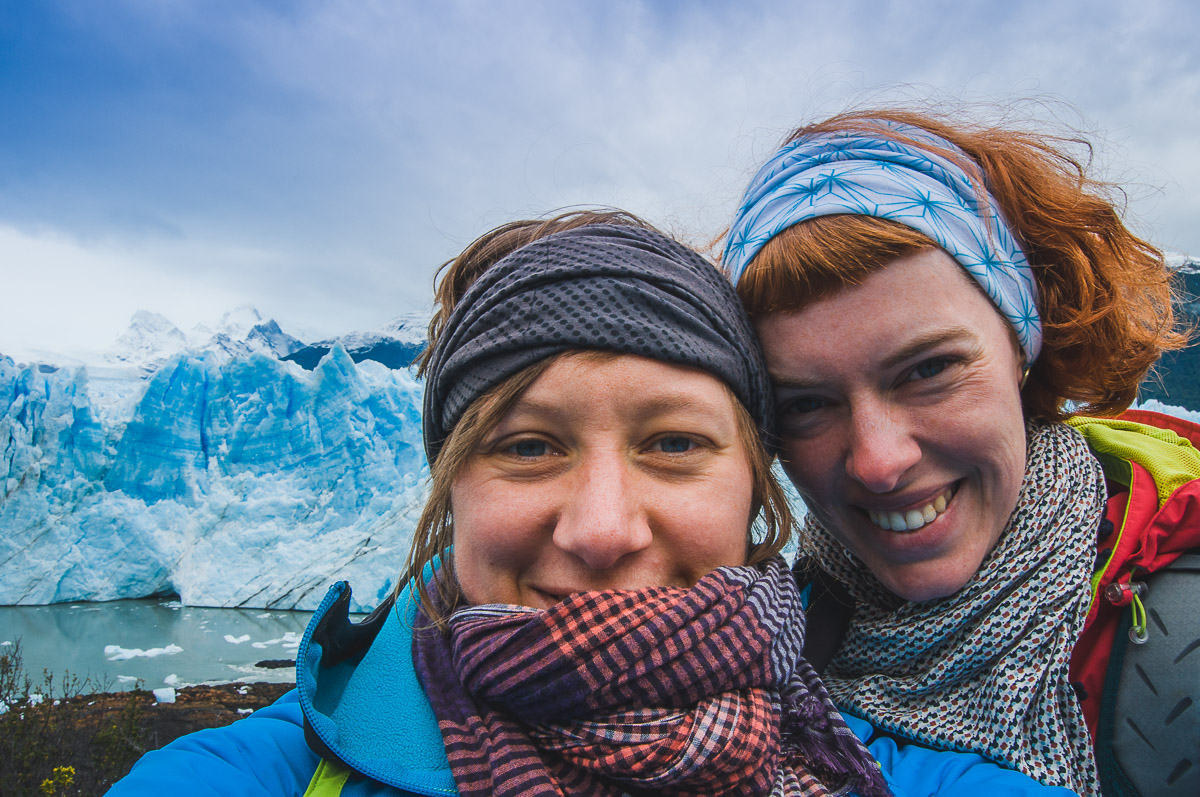 Praktisch
Indien je op de gletsjer wil gaan wandelen dan klop je best aan bij één van de vele tour-organisators in El Calafate. Reken al snel op meer dan 3.300 ARS of €200 per persoon voor een mini-trekking. Wil je de gletsjer zelf gaan bezoeken dan koop je een ticket bij één van de vele busmaatschappijen in El Calafate. De meeste rekenen 250 – 300 ARS (€12 – €18 ) aan per persoon. De rit van El Calafate naar Perito Moreno duurt ongeveer 1u45. De bus maakt onderweg een stop voor wie ook graag een bootrit maakt. Dat kost ongeveer 200 ARS per persoon extra.